Double Barn Doors By Haute House Love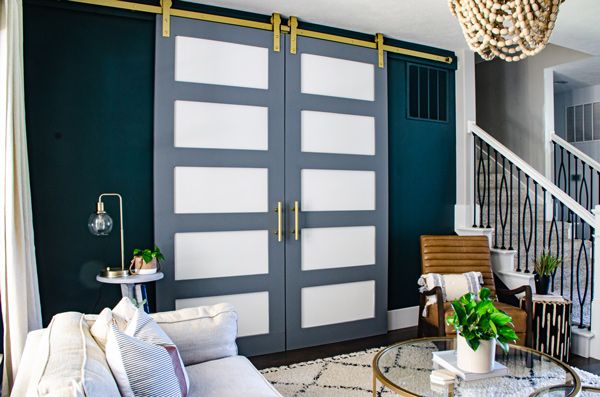 National Hardware influencer, Kera at Haute House Love, was having a hard time creating privacy in her living room. Adding double barn doors with our new Designer barn door kits had the perfect aesthetic and solution to a living space problem.
Kera used two Designer barn door hardware kits to create a barrier between her kitchen and living space. Her kids love to play in the living space but with it connecting to her kitchen, she always worried about them getting into dangerous items in the kitchen. Not only did she solve a problem, but she also created a beautiful centerpiece for her living room.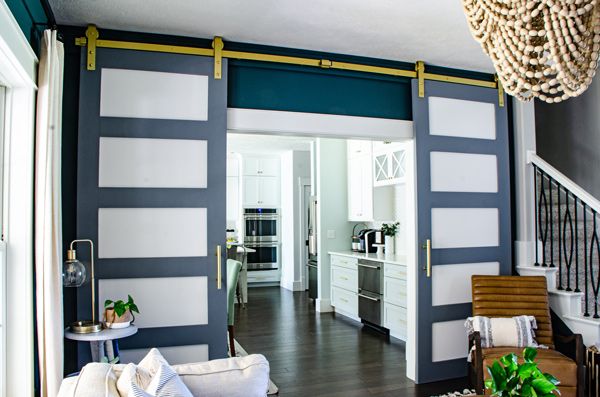 "This barn door hardware from National Hardware does not disappoint in style or ease of install. It's the perfect finishing touch to our living room…"
Want to purchase your own Designer Kit? Learn more
---
About National Hardware
Hardware and Home Improvement (HHI) is a major manufacturer and supplier of residential locksets, residential builders' hardware and plumbing with a portfolio of renowned brands, including Kwikset®, Weiser®, Baldwin®, National Hardware®, Stanley®, Pfister® and EZSET®. HHI is a division of Spectrum Brands Holdings. HHI is a leader in its key markets with #1 positions in U.S. residential locksets (Kwikset), Canada residential locksets (Weiser), U.S. luxury locksets (Baldwin), and U.S. builder's hardware (National Hardware), and #3 in U.S. retail plumbing (Pfister). Headquartered in Orange County, California, HHI has a global sales force and operates manufacturing and distribution facilities in the U.S., Canada, Mexico and Asia. To learn more about National Hardware, visit https://www.national-hardware.com.