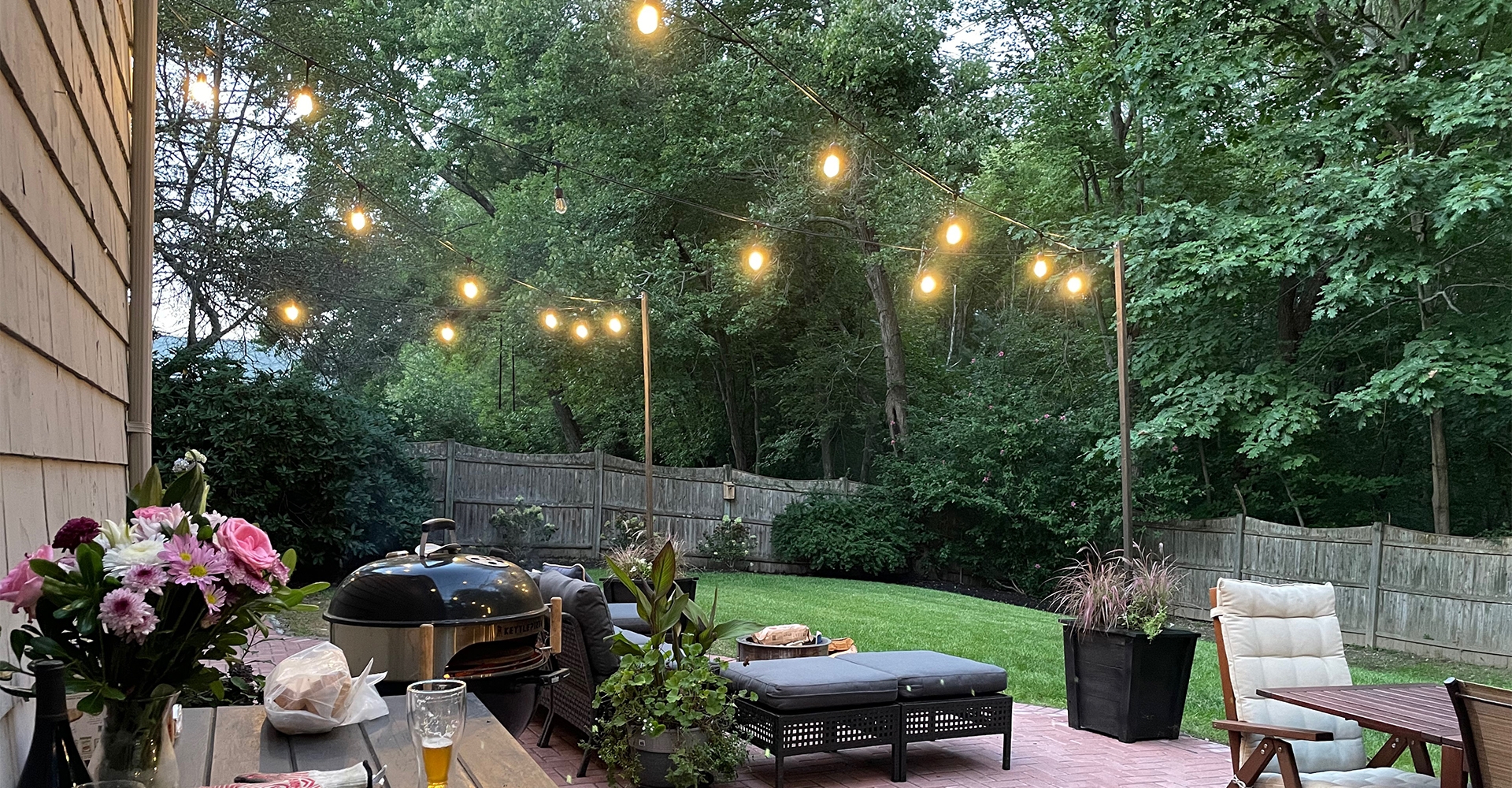 DIY Outdoor Patio String Lights
Inspired by National Hardware's String Light Kit! These planter style string lights will create an incredible ambiance and make your patio space usable in nearly every season.
Get Started
Difficulty:

Beginner

Team:

1-2

Time:

2 to 4 Hours
Tools
Drill Bit

Drill

Safety Goggles

Screw Drivers

Screws

Tape Measure
Other Supplies
- Planter
- Cement
- 2x2 boards
Easy Ways to Add Ambiance to your Patio
Nothing is better than spending an evening on the patio with friends and family enjoying a drink or a meal. A few small patio updates can make it even better and more enjoyable nearly year-round.
Step 1
Pick Furniture for your Space and Entertaining Style
Seating options are very important when entertaining. Do you like to entertain a small group or a huge crowd? Do you like to grill out or just have a drink by the fire? If possible, opt for a few different options including a dining table, sectional type seating, and a set of two chairs for small group settings. Include a fire pit for roasting marshmallows and offering heat to extend your patio time into the cooler fall months.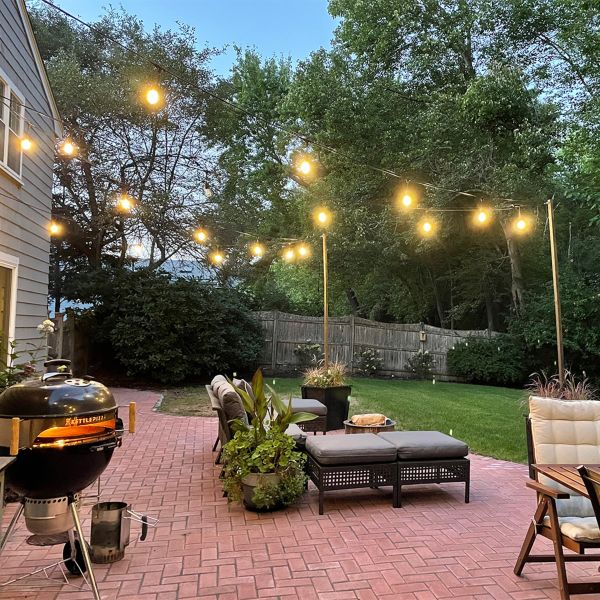 Greenery makes an outdoor space feel more lived in and inviting. Add planters with greenery to help separate spaces. Choose (or make) a planter with a flat trim around the top which can double as extra space for setting drinks or speakers. Plants and seasonal flowers on dining tables and side tables also makes the outdoor space feel more put together like a designed room.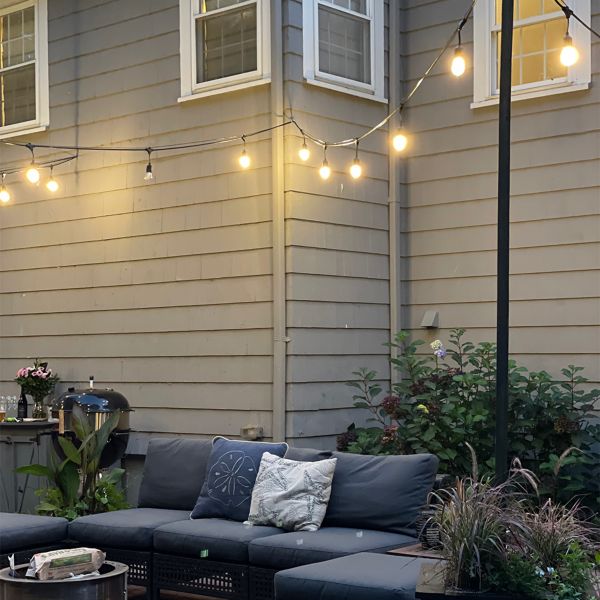 Of all the things that create a nice ambiance outdoors, string lights make the biggest impact by far. Not only do they provide lighting, which extends the patio use well into the evening hours, but they also give off a magical vibe and create a space where people will be glad to spend the day. Hanging them can be a little tricky if you don't have the right tools and supplies. Enter the String Lights Hanging Kit by National Hardware. It literally has everything you could possibly need to hang string lights and create a professional, put together look.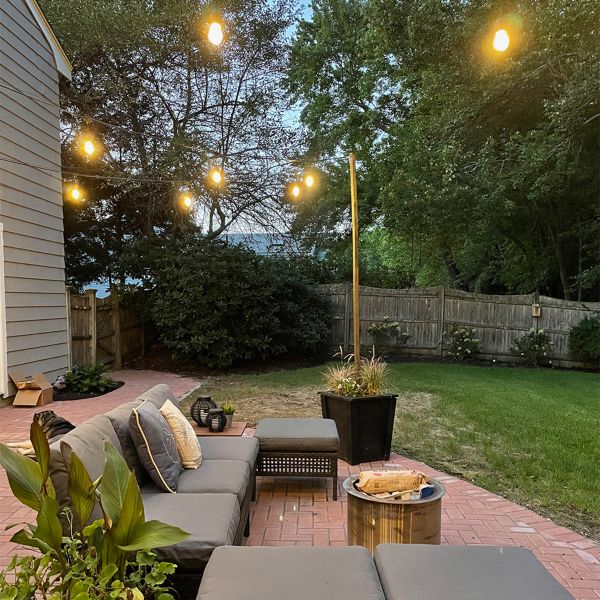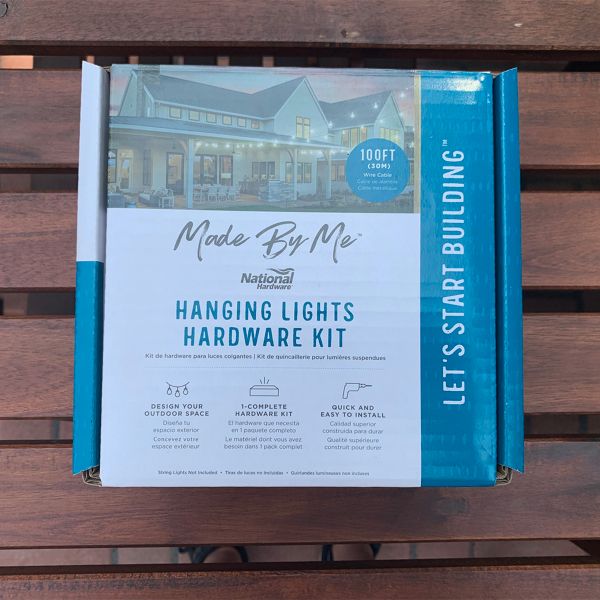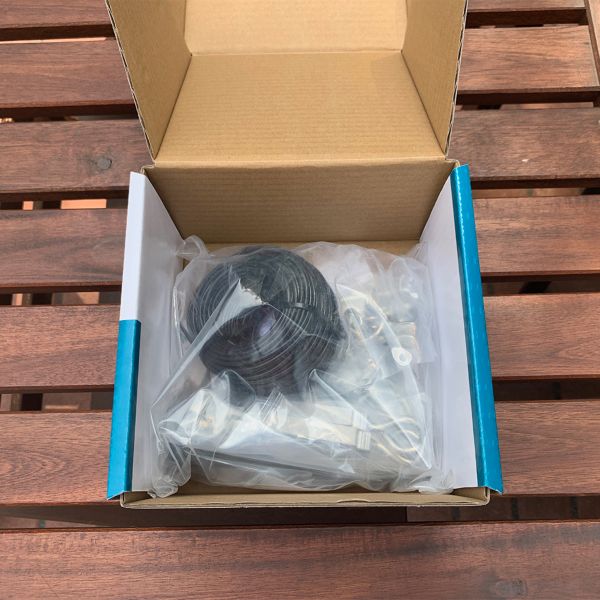 The Hanging Light Hardware Kit includes: 100' wire cable, 2 turn buckles, 3 spring snaps, 2 screw hooks, 4 rope loops, 8 cable clamps, 8 screws, 8 anchors, 50 zip ties. The wire cable is used to run through your string lights and give them more structure and support when hanging. There is heavy duty hardware and also some more lightweight hardware depending on where you plan to hang your lights.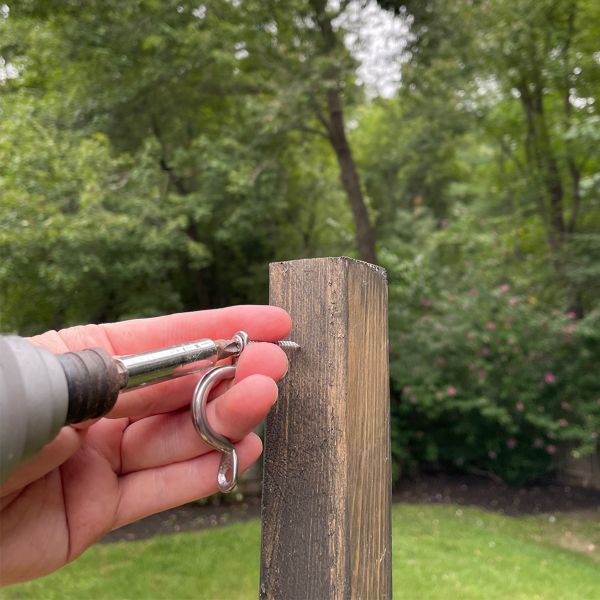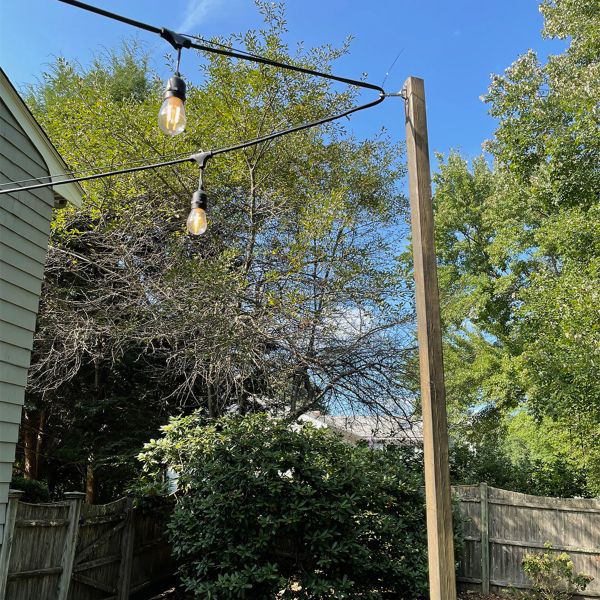 In my set up, I made the planters do double duty by adding in a 2x2 wooden pole as a place to attach the string lights on the outer edge of the patio. The heavy duty hardware was used to attach the string lights to the house. My favorite part of this hardware, aside from it looking so professional and sturdy, is that it is also super easy to remove for the winter if you need to take it down.
And now you have a beautiful patio to enjoy all fall season!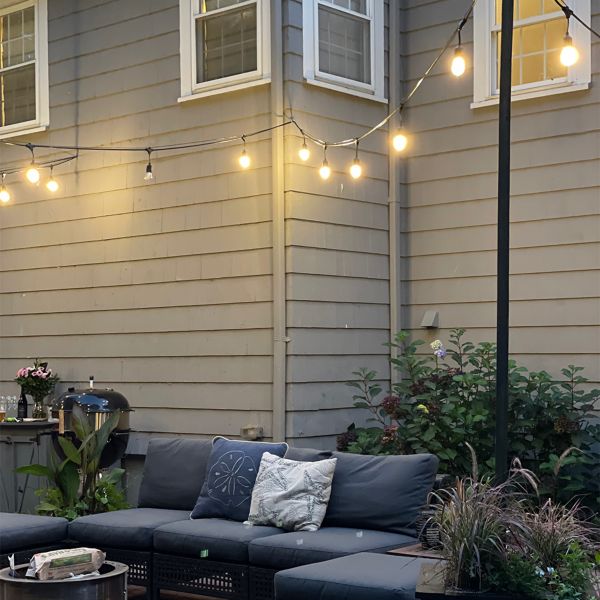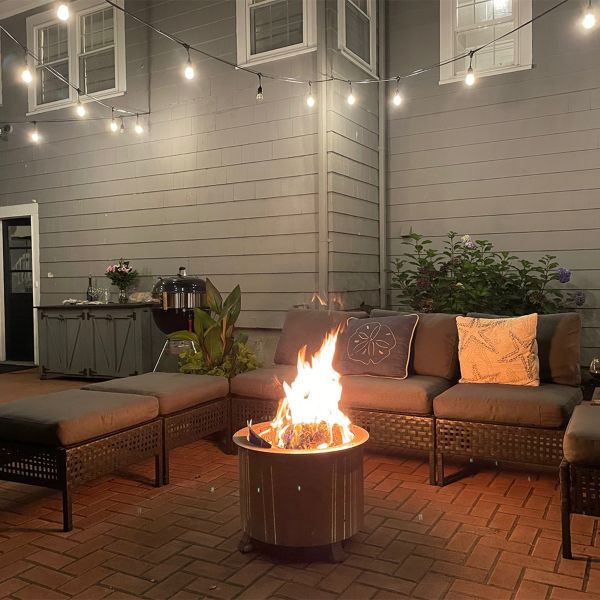 Hardware
Related Product Categories: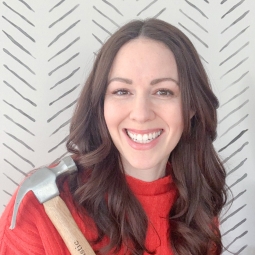 Sarah Nadarajah
Sarah is the creator behind Rocky Canyon Rustic, a DIY blog that shares tutorials on anything from super easy crafts to full room makeovers.
Our Featured
Inspiration, Tips & Tricks