DIY Scandi-Style Wood Christmas Tree
National Hardware partner, Janet of Shabyfufu, is queen of all things Scandi-style. This modern wood Christmas tree can be made in any size and to coordinate with a variety of decorating styles. It makes a big impact and yet stores away almost flat. Within a few hours, you'll have the perfect modern Christmas tree to display a variety of items.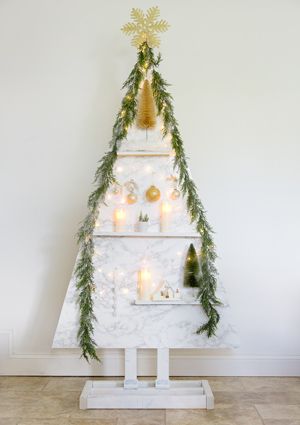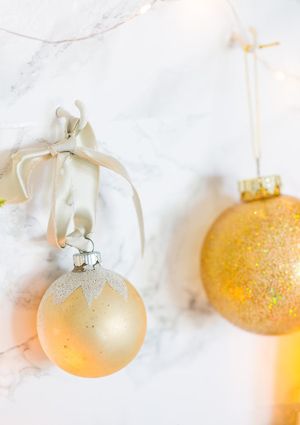 Janet takes her modern tree one step further as she adds a Scandi-style touch with faux marble peel n' stick paper and wooden shelves. Janet adds, 'I LOVE the way that this solves a big blank wall."
Head to the National Hardware blog to read her full tutorial on how to create our own modern wood Christmas tree.
---
About National Hardware
Hardware and Home Improvement (HHI) is a major manufacturer and supplier of residential locksets, residential builders' hardware and plumbing with a portfolio of renowned brands, including Kwikset®, Weiser®, Baldwin®, National Hardware®, Stanley®, Pfister® and EZSET®. HHI is a division of Spectrum Brands Holdings. HHI is a leader in its key markets with #1 positions in U.S. residential locksets (Kwikset), Canada residential locksets (Weiser), U.S. luxury locksets (Baldwin), and U.S. builder's hardware (National Hardware), and #3 in U.S. retail plumbing (Pfister). Headquartered in Orange County, California, HHI has a global sales force and operates manufacturing and distribution facilities in the U.S., Canada, Mexico and Asia. To learn more about National Hardware, visit https://www.national-hardware.com.