In honor of our 120th anniversary, we want to take a moment to highlight some of our hardware heroes, employees of National Hardware. Our first Hardware Hero is Mario Vivarelli, current Territory Account Manager, out of Sterling, Illinois. He is our most seasoned hero with 43 years in the business.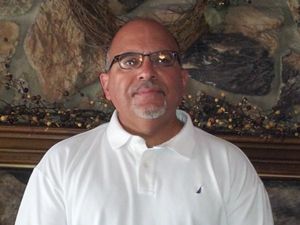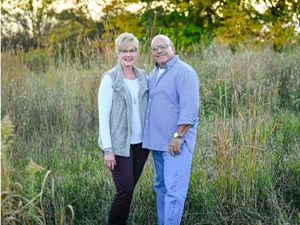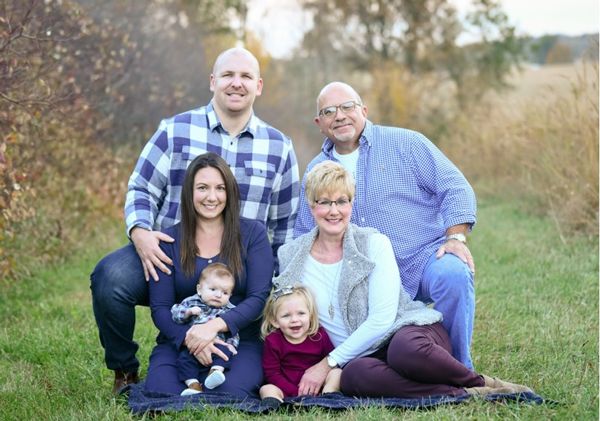 How did you start working with National Hardware?
I grew up in Rock Falls, Illinois (the original flagship shipping facility) and was hired for summer help during high school. I worked alongside my grandfather in Department 10, running assembly machines for 518 and 512 hinges.

Tell me more about your grandfather, how did he stumble upon National Hardware?
My grandfather, Pio Salvatori was an Italian immigrant who came across on the SS Andrea Doria in 1954. He stumbled upon Rock Falls and at the time there were three big manufacturing companies. Lawrence Brothers Manufacturing, Northwestern Steel and Wire and National Manufacturing. He worked there for 25 years. It was and is a family company. There is a lot of pride and history in the products we make – it is more than hardware, it is family.
Let's hear about your history with National. You started in Dept. 10 with your grandfather, how did you become a Territory Account Manager?
I was younger it was always a big dream of mine to get into field sales with National. I worked in Dept.10 which assembled 512 and 518 hinges from 1978 to 1982, then moved to shipping till 1987, where I began my Customer Service position until 2006. I knew there was going to be a future with this company. I had to pay my dues, I put in the work and finally got an opportunity become a Territory Accounts Manager for Northern Illinois, Southern Wisconsin, and Eastern Iowa, and have had this role now 14 years.

What do you look forward to in the coming years with National?
It has been a true honor being affiliated with such a great Company for 43 plus years, I've been blessed to have worked with some of the best people in the hardware business, when people ask what Company I'm affiliated with, you can see the envy in their eyes, wishing they too were part of the story. I hope I can go 6 more years, and leave the Territory to the next lucky Rep, knowing they will be in great shape the time the reigns are turned over.

What is the secret to your success?
I bleed the National Blue, take pride in how fortunate I am working for a 1st Class Organization. I treat my customers as I would like to be treated, and never go a day without giving a compliment to someone I meet, work with, or just need to make someone's day. It's contagious, as it could be a turning point in someone's life, and with your help, the light turns on for them, and good things happen. We're on this earth a short time, make it the best, look yourself in the mirror, and say, "I like what I see, I'm a winner."

Last question, what is your favorite National Hardware product?
The touch n' hold screen door opener. It holds your screen door in place with a simple tap feature that allows you to easily open and close your screen doors. Learn more.
---
About National Hardware
Hardware and Home Improvement (HHI) is a major manufacturer and supplier of residential locksets, residential builders' hardware and plumbing with a portfolio of renowned brands, including Kwikset®, Weiser®, Baldwin®, National Hardware®, Stanley®, Pfister® and EZSET®. HHI is a division of Spectrum Brands Holdings. HHI is a leader in its key markets with #1 positions in U.S. residential locksets (Kwikset), Canada residential locksets (Weiser), U.S. luxury locksets (Baldwin), and U.S. builder's hardware (National Hardware), and #3 in U.S. retail plumbing (Pfister). Headquartered in Orange County, California, HHI has a global sales force and operates manufacturing and distribution facilities in the U.S., Canada, Mexico and Asia. To learn more about National Hardware, visit https://www.national-hardware.com.