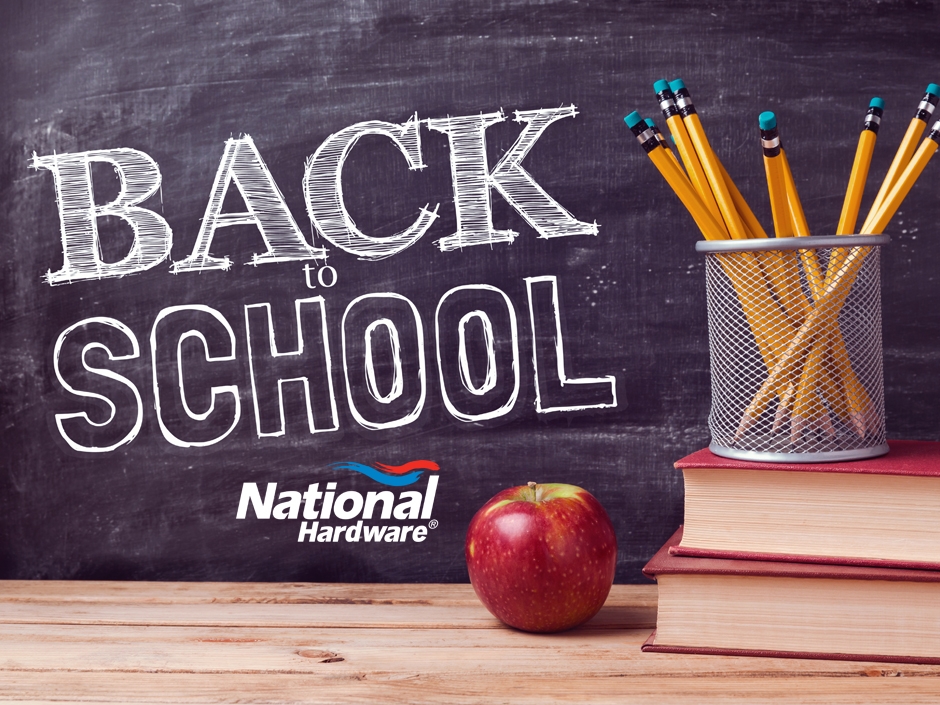 Back to School Projects
It's back to school season which means everyone can use a helping hand getting organized for a successful school year. We have put together five blog post that have some great back to school projects you can DIY. National Hardware has all the little things you'll need to get yourself and the kids organized to tackle homework and book reports with ease.
Get Started
Homework pegboard station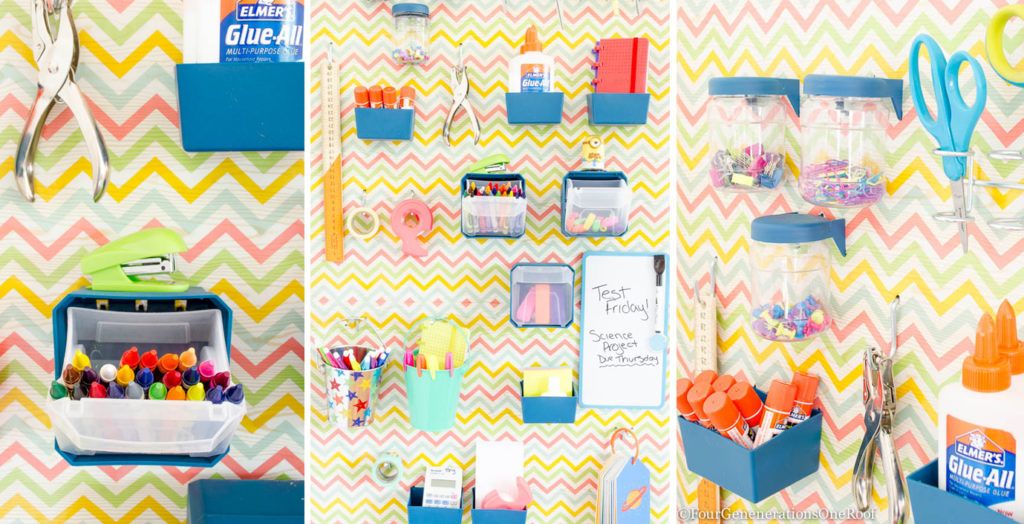 Homework can be overwhelming, but it doesn't have to be with the perfect homework station. You have everything you need at your fingertips: pens, pencils, erasers, scotch tape, calculators, etc. the list can go on and on. Jessica from Four Generations One Roof used a National Hardware pegboard kit to create the perfect homework pegboard station. This storage space allows you to have your one stop shop for all your kids school supply needs. No more asking "where's the glue?" It's all in one space, easy to spot, and easy to put back.
Using wrapping paper to cover the pegboard is an easy way to add color without breaking the bank. Adding a sign to remind the kids of tests and after school activities, is another great way to stay organized.
Convertible Homework Table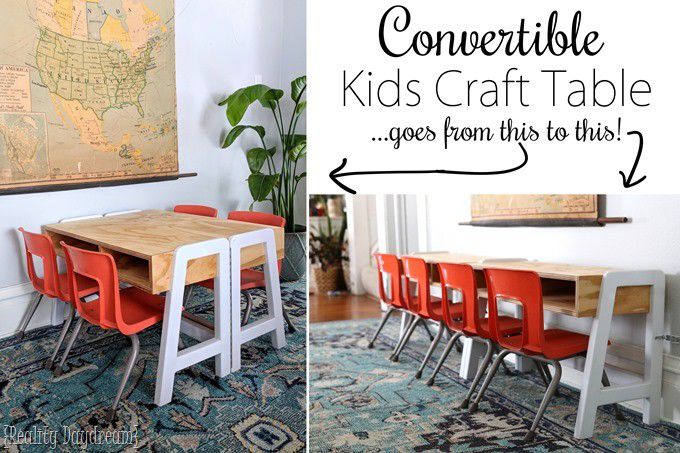 The perfect homework pegboard station needs the perfect desk set up, giving the kids a one stop shop for all things homework, book reports, and or science experiments. This convertible desk was built by Bethany of Reality Daydream as a great spot for her daughters to work on homework, but also doubles as a craft station. Built from plywood this table has heft to it, and should last many years. The installation of National Hardware's piano hinge gives the table the ability to convert from open to closed. Adjusting the size allows it to fit many different spots, and you can lock it shut for transport with the National Hardware lockable draw catch.
Check out the blog for full instructions on how to create your very own at home school house.
Charging Station and Lock Box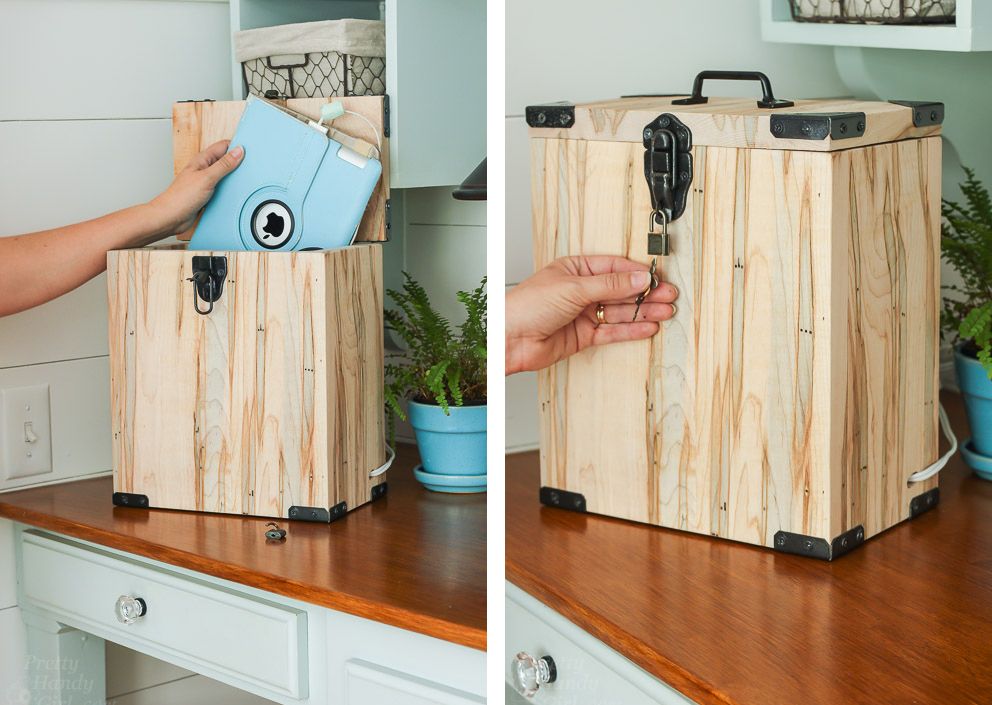 Getting kids to disconnect from their phones and tablets can be challenging, to say the least. It may become necessary to lock up those electronic devices when it comes to study time. Brittany from Pretty Handy Girl came up with a great solution to get her kids to disconnect, while creating a functional charging station. With enough room to hold an iPad, a kindle, multiple iPhones and iPods, and a couple remotes; this storage box will provide peace of mind. Now you know your kids won't be sneaking in a phone call or scrolling through Instagram, when they should be finishing up their book report.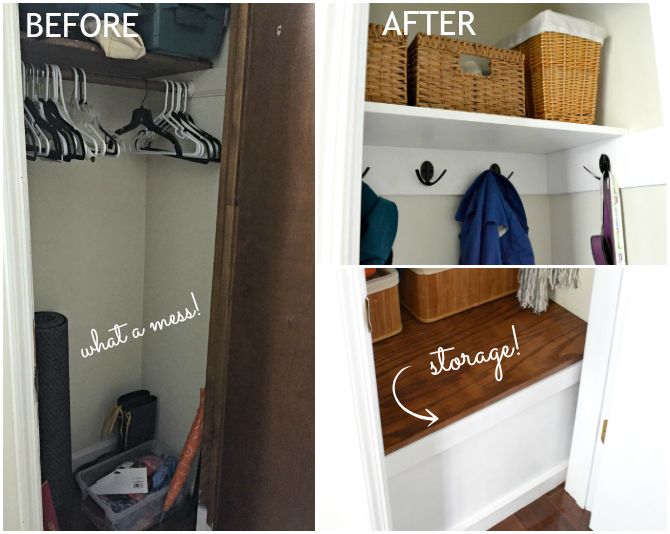 Your entryway can serve as a functional one stop shop for all the odds and ends you need to get your day going. National Hardware coat hooks can be used to hang backpacks and coats, and smaller hooks like swag and cup hooks can be used to hang keys. Sarah from
Ugly Duckling House
cleaned up her entryway closet to make it more functional. She installed National Hardware
coat hooks
to hang coats and dog leashes. She also installed
chest hinges
to add a secondary storage space to hide away items not used year-round, like rain boots and heavy blankets.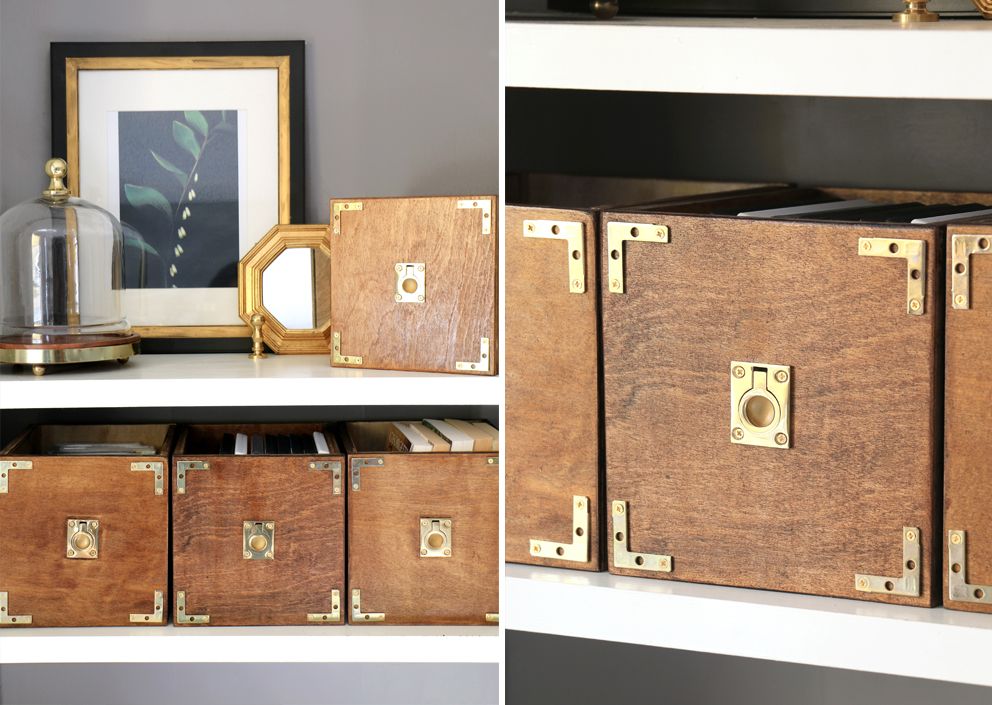 Back to school times doesn't just affect the kids, parents need help getting and staying organized as well. It only takes a small mess to make a room feel messy or unorganized. Parents have so many other things to worry about than constantly wondering "where are my keys?" "Where are the remotes to the TV?" "Where did I put my phone charger?" Ursula of Home Made by Carmona built beautiful campaign style storage boxes using National Hardware corner braces and flush ring pulls. According to Ursula "…in my mind the holy grail of organizing is the perfect storage container to wrangle any and everything". We couldn't agree more. Staying organized helps everyone stay sane, and when it looks this good, it's not hard to love your storage space.
National Hardware has all the little things you need to get to conquer back to school. Share with us how you stay organized and sane during back to school season, or year-round.
National Hardware
Since 1901 National Hardware's focus has been on providing the best hardware and service to our valued customers.
Our Featured
Inspiration, Tips & Tricks