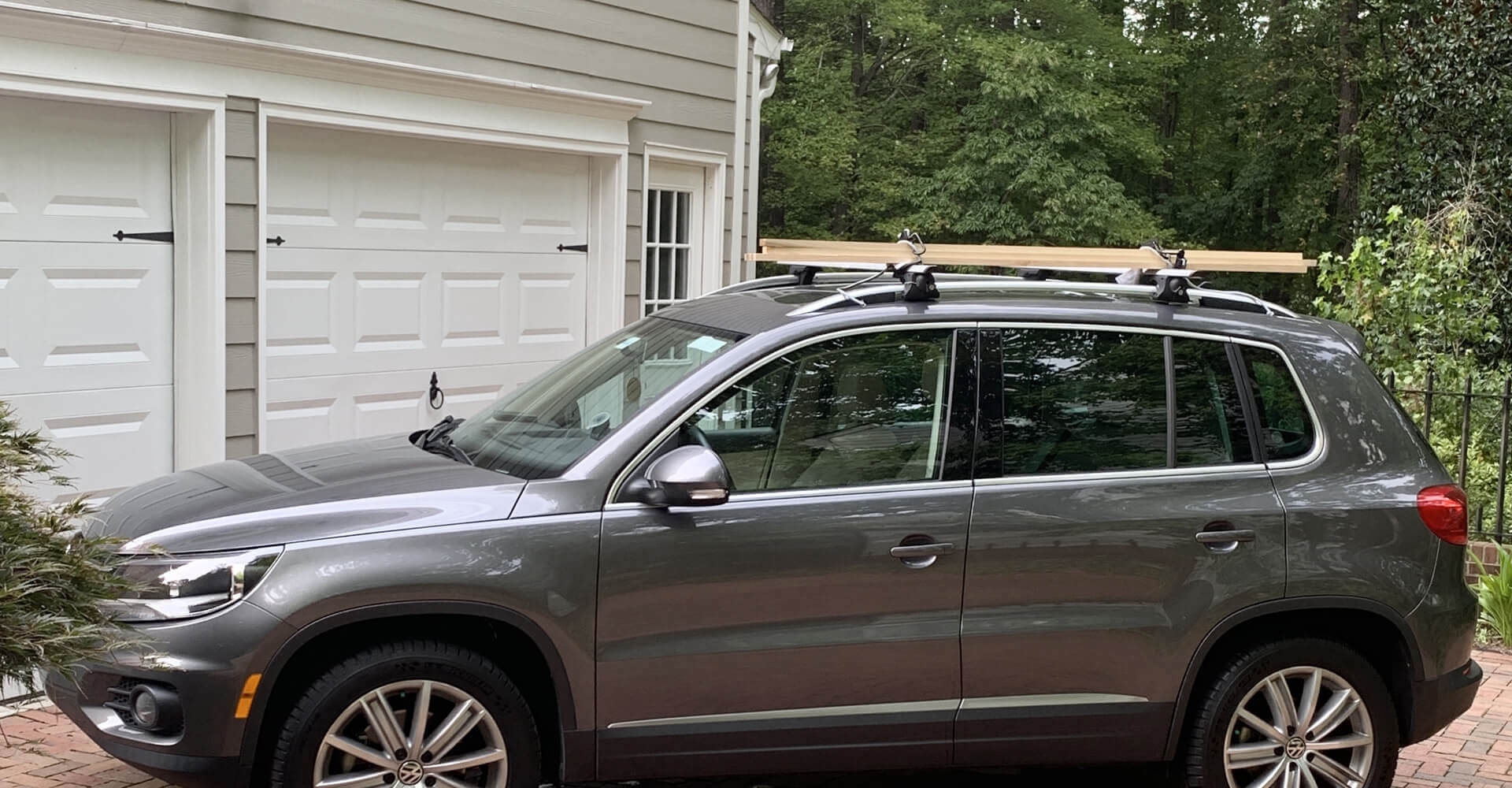 Adjustable Bungee - Cargo
Get Started
Difficulty:

Intermediate

Team:

1

Time:

1 Hour
If you're an avid DIYer, you know how challenging trips to the hardware store can be without a truck. It seems like every project requires the longest boards or bulkiest supplies in the store, am I right? Well, I'm here to tell you that it can be easy and doable without a truck bed! If you have a roof rack, all you need are these amazing bungee cords from National Hardware and you're set! The adjustable length makes them the perfect tool to ensure your lumber is secure and safe for travel. Depending on the size of the load, you might only need two cords to get the job done. However, if the load is larger, I'd recommend using four. They work great because they can be wrapped tight and then clipped together at the ends once they are adjusted.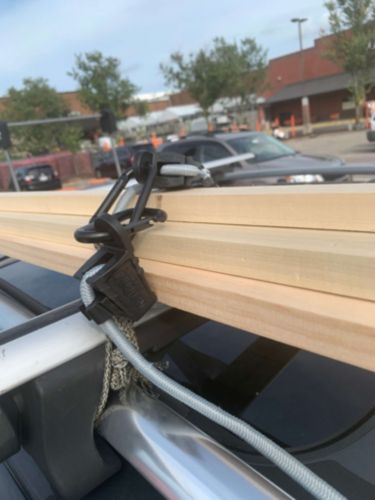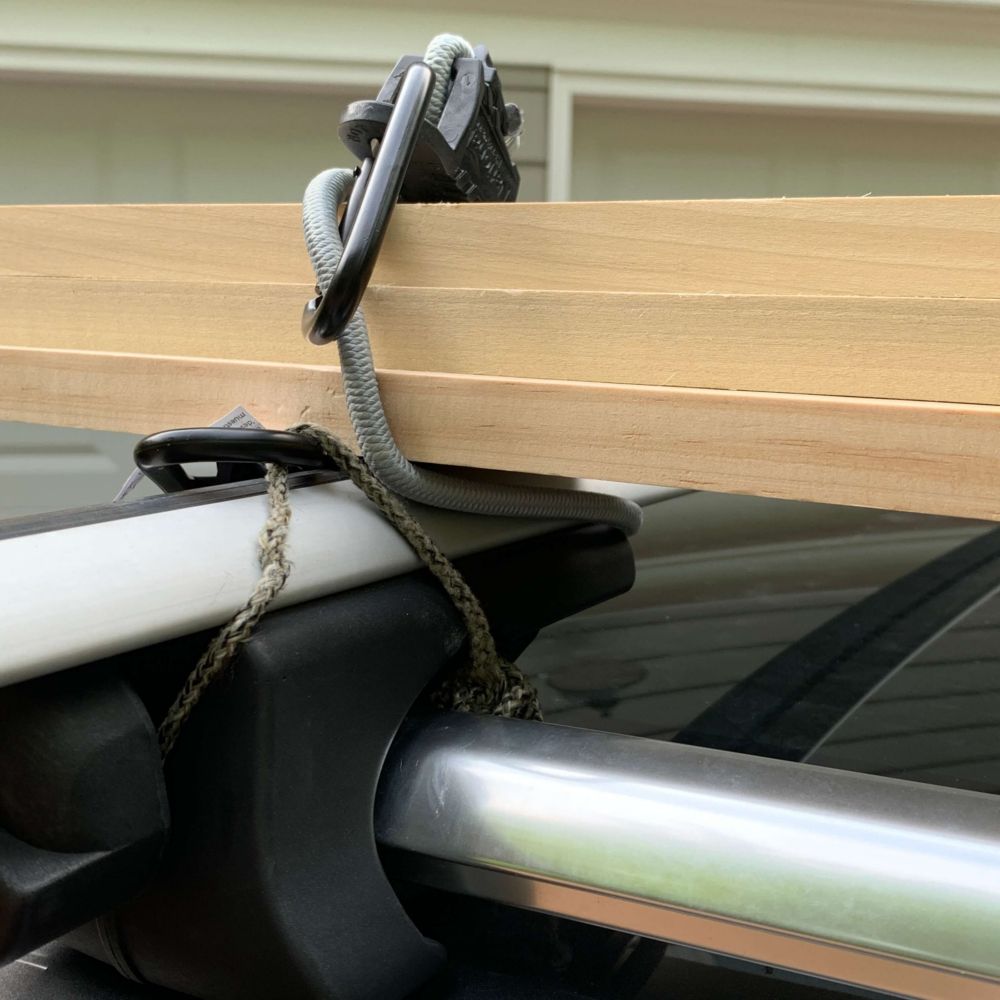 For us, personally, we always keep them in the trunk because they serve a dual purpose by keeping groceries and other items from rolling around.
These adjustable bungees have many other great uses too. Here are a few ways to put your bungees to good use: create a ball caddy, use as a paper towel holder, keep your garage can lid secured down to keep the trash critters out, strap your table cloth or other items down on a windy day, and even use them as resistance bands for your home workout. The possibilities are endless!
It's unnecessary to have multiple size bungees laying around when these adjustable bungees really can do it all. When you adjust the size, it locks into place, so you never have to worry about security.
Additionally, you can swap out the hook with an S hook to meet your additional needs at home or in the car!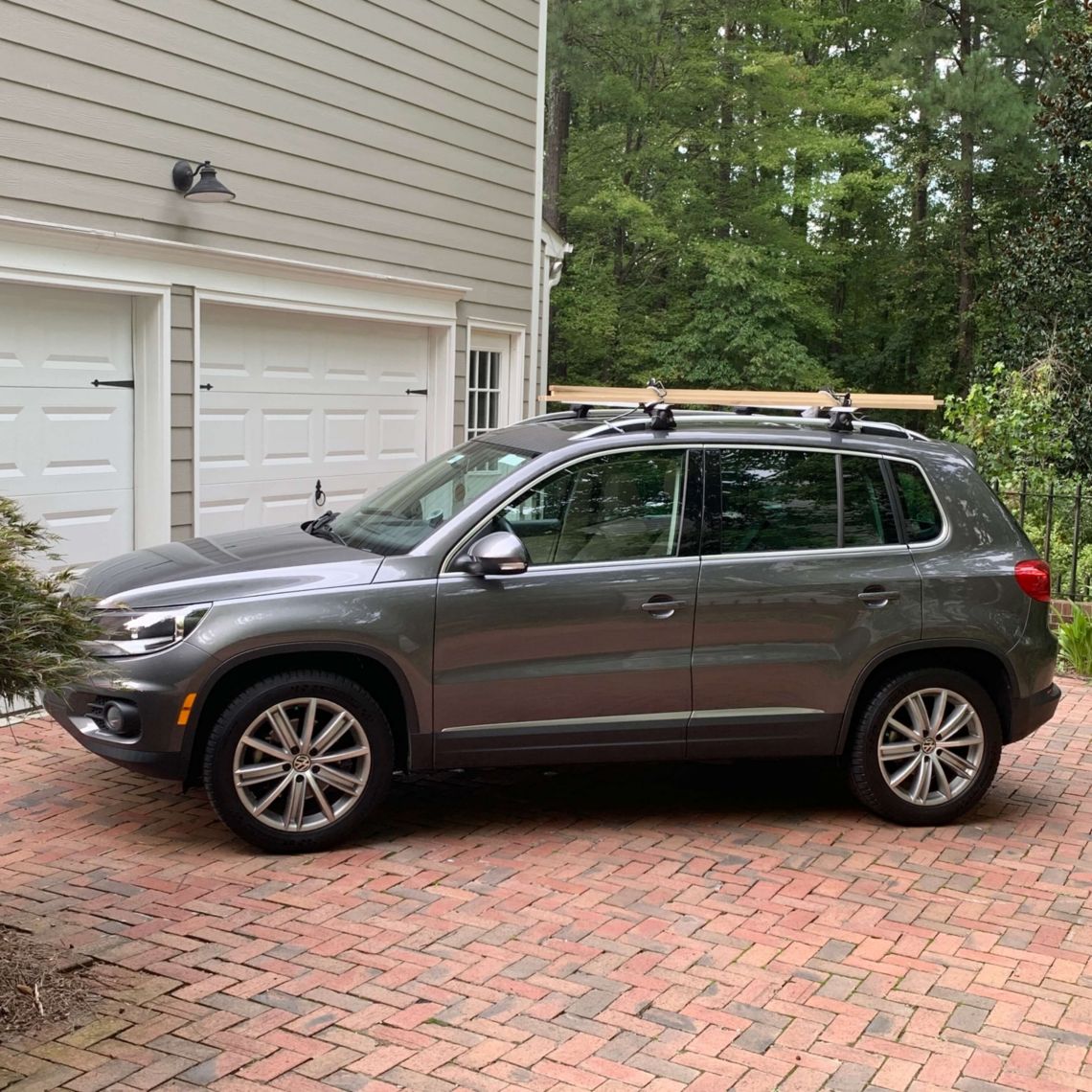 Tackling a project like this?
---
Let's Celebrate
A Job Well Done
---
Tell us about it in the comments below, or share it, and tag #NHWorkbench so we can celebrate a job well done with you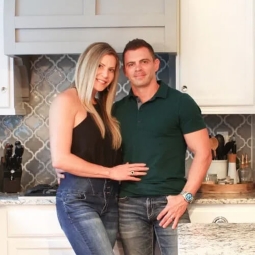 Corey & Kyle
We are a DIY Hubby & Wife team located in Raleigh, NC. We bought our first house 18 years ago, and have been DIYing ever since. We truly hope that you will be inspired to try some projects in your home as well.