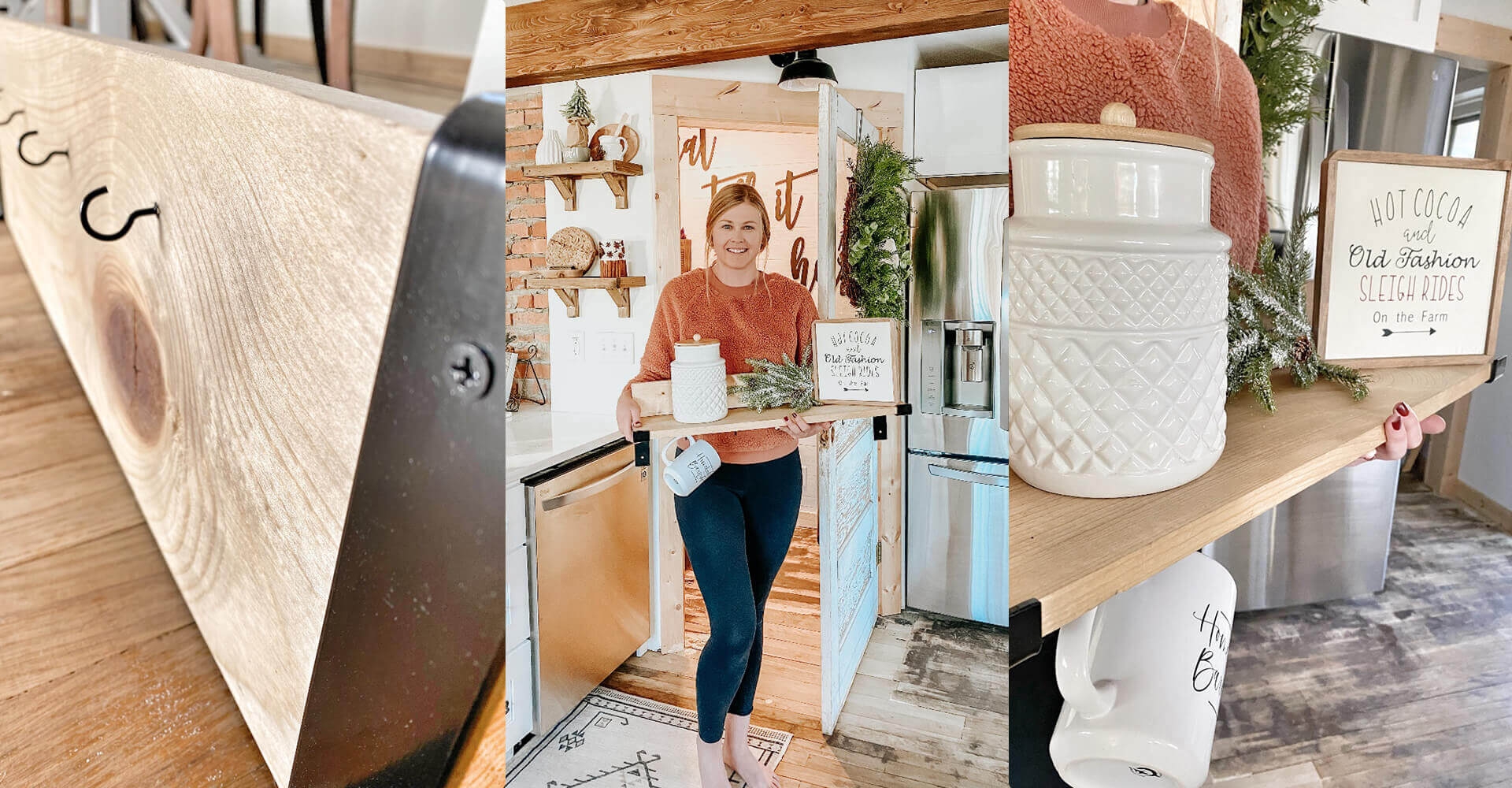 DIY Coffee Bar Shelf with Cup Hooks
Get Started
Difficulty:

Beginner

Team:

1

Time:

2 to 4 Hours
Tools
Hammer

Nails

Screw Drivers

Screws
Other Supplies
Cup hooks
2 Shelf brackets (I went with 8 inch ones for a 1x8 shelf)
1x8 Pine board cut at 2 ft
1x4 Pine board cut at 2 ft
Favorite stain
Step 1:
Stain Your Boards
Start by staining your two pine boards and letting them dry.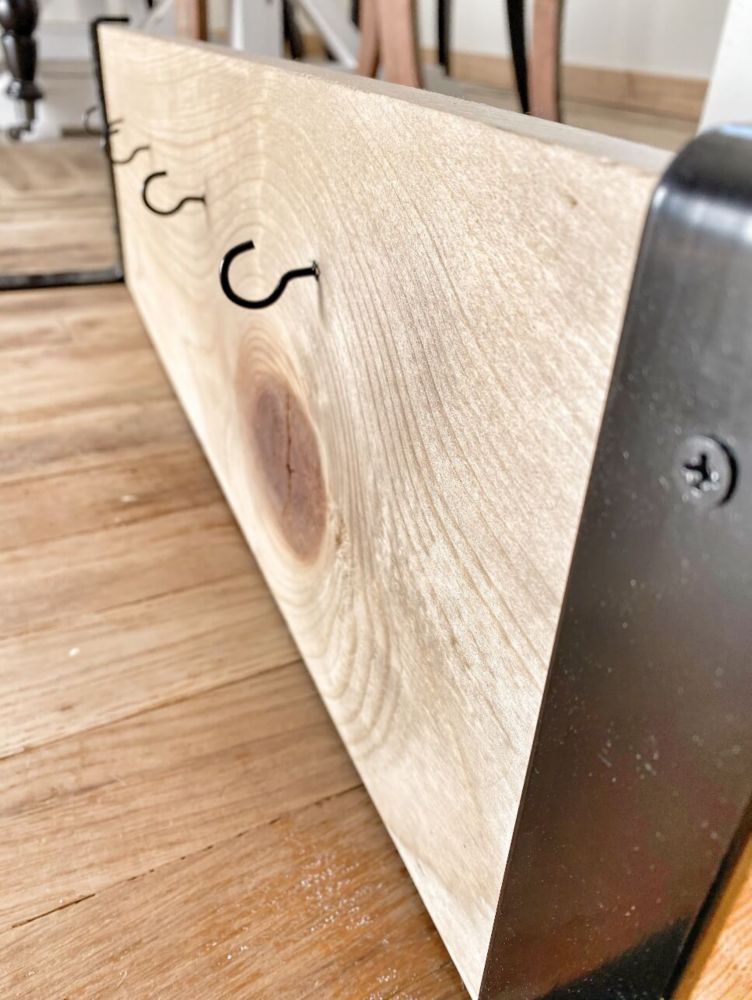 Step 2:
Attach Your Brackets and Screws
Once your stain is dry attach your brackets and evenly space out your cup hooks and drive them in using your hands. I placed mine 2.5 inches back and evenly spaced apart.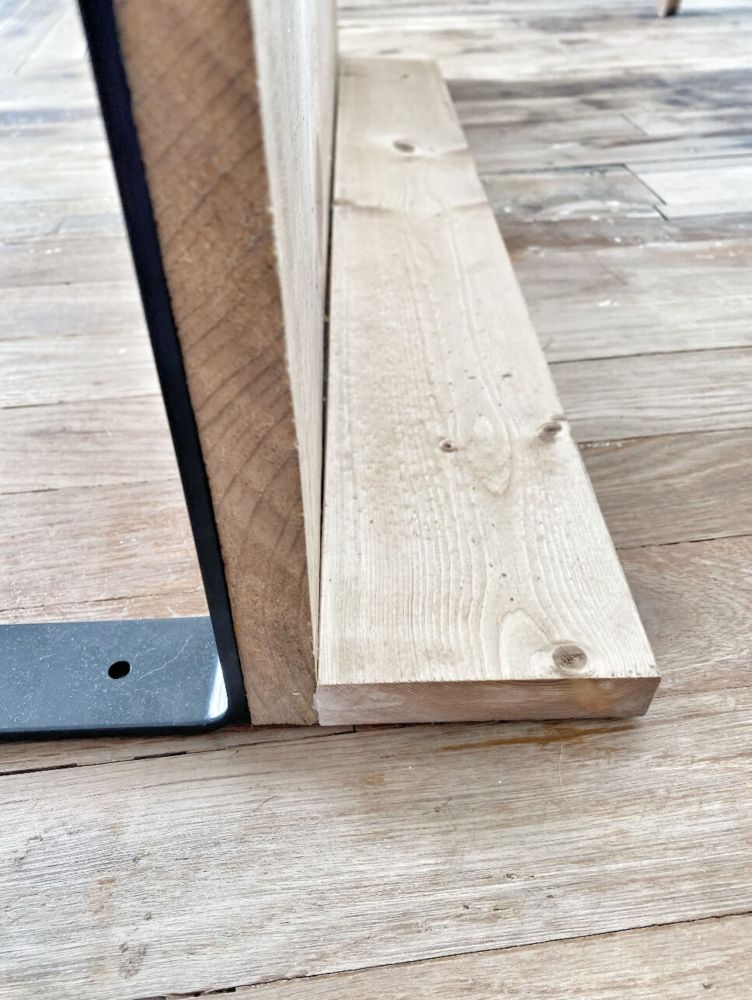 Step 3:
Attach Back Shelf
Sit your shelf on it's side, attach the back shelf with wood glue and nails.
Instant Coffee Bar Shelf!

Make sure you attach the shelf to a wall where the brackets can be secured with screws going into studs or use drywall anchors.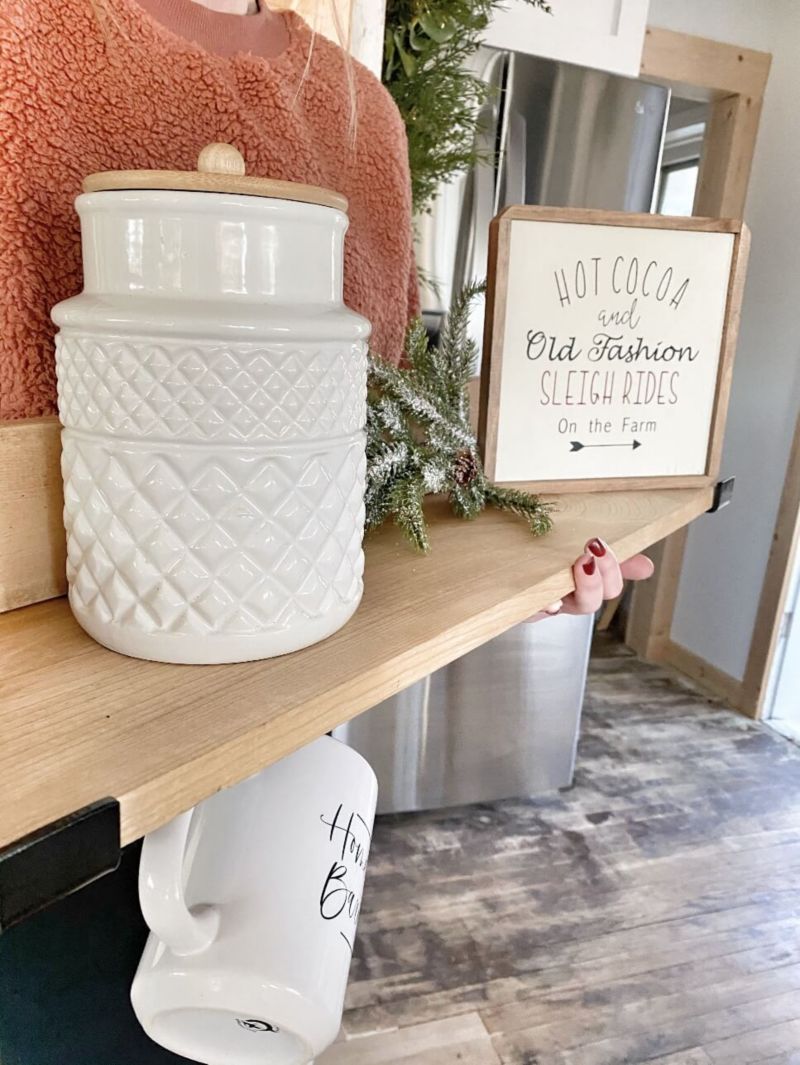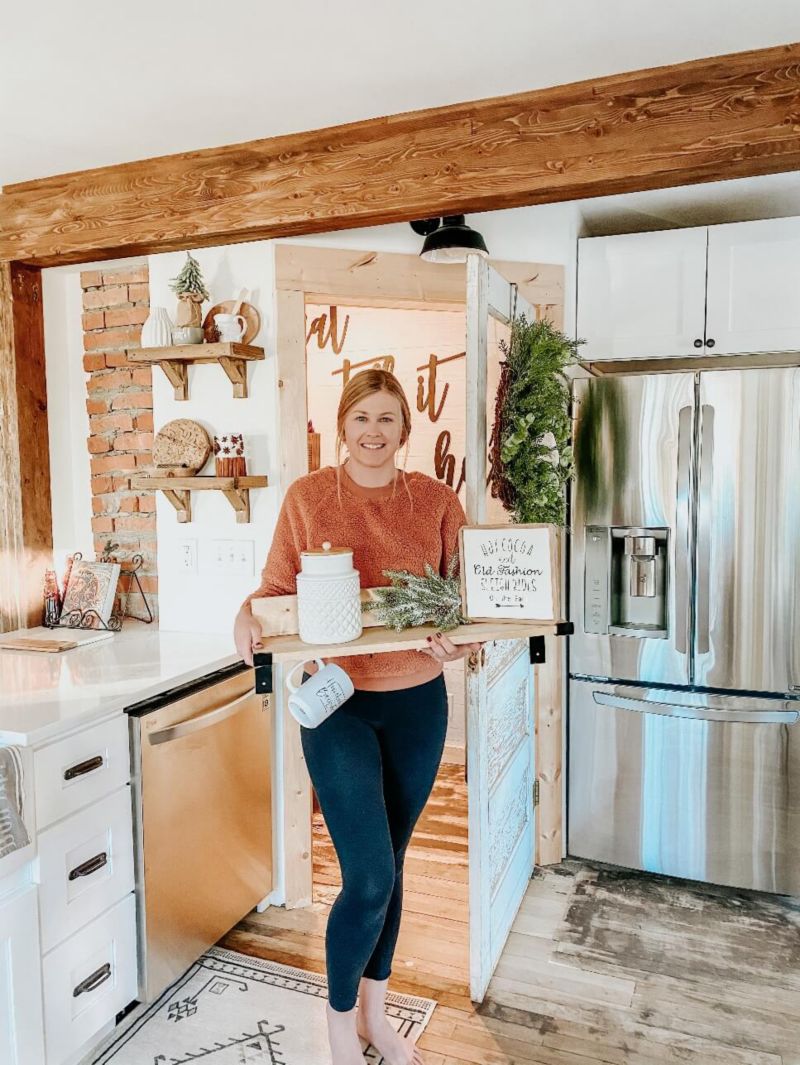 Tackling a project like this?
---
Let's Celebrate
A Job Well Done
---
Tell us about it in the comments below, or share it, and tag #NHWorkbench so we can celebrate a job well done with you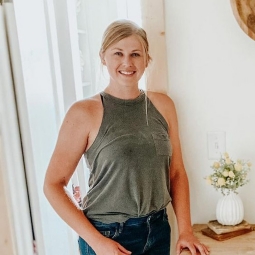 Ashlee
Ashlee from The Sassy Barn is an avid DIY'er on Instagram as well as a small shop owner, creating one of a kind hand stamped vintage pieces for your home. Ashlee does DIYs that anyone can tackle and has a passion for helping others build confidence with power tools and creating their own projects.
Our Featured
Inspiration, Tips & Tricks