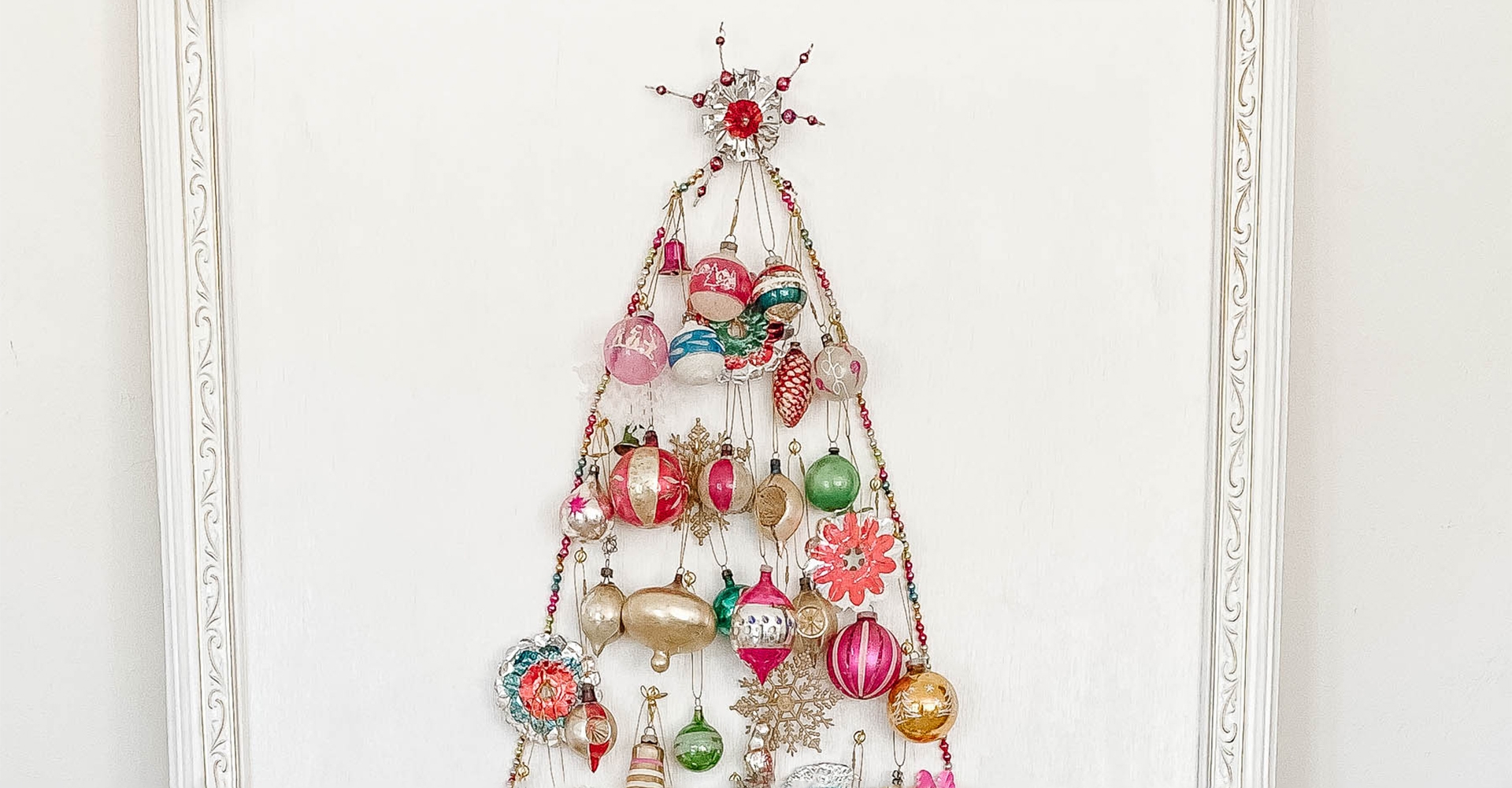 DIY Wall Art Panel Christmas Tree Alternative
Do you have a large wall space that needs something special during the holiday season? This Christmas tree alternative free-standing art piece with National Hardware's Solid Brass Cup Hooks is fully customizable to your color scheme and design aesthetic!
Get Started
Difficulty:

Beginner

Team:

1

Time:

2 to 4 Hours
Tools
Box Saw

Drill Bit

Drill

Safety Goggles

Screw Drivers

Tape Measure
Other Supplies
- National Hardware 3/4″ Classic Solid Brass Cup Hooks (comes in 50 piece packets)
- One sheet of 4′ x 8′ – 3/8″ plywood
- Three pieces of 2″ x 2″ by 8′ long white wood
- Three pieces of 2 1/4″ molding – 8′ long
- One tube of adhesive caulking (and caulk gun)
- One inch self-adhesive decorative flexible molding trim – sold by the roll
- Clamps
- Roll of blue painter's tape
- Christmas tree ornaments in a variety of shapes and sizes
- String to hang ornaments
Step 1
Cut the Plywood to Size
Measure and cut sheet of plywood to size using a circular saw or a jig saw. It should measure about twice as tall as it is wide to resemble the dimensions of a Christmas tree. We cut this piece to 36″ wide x 72″ tall.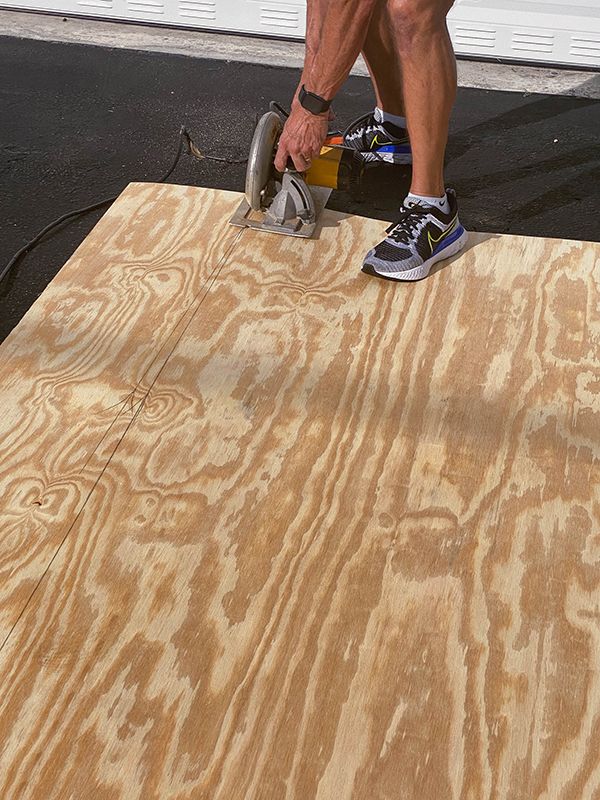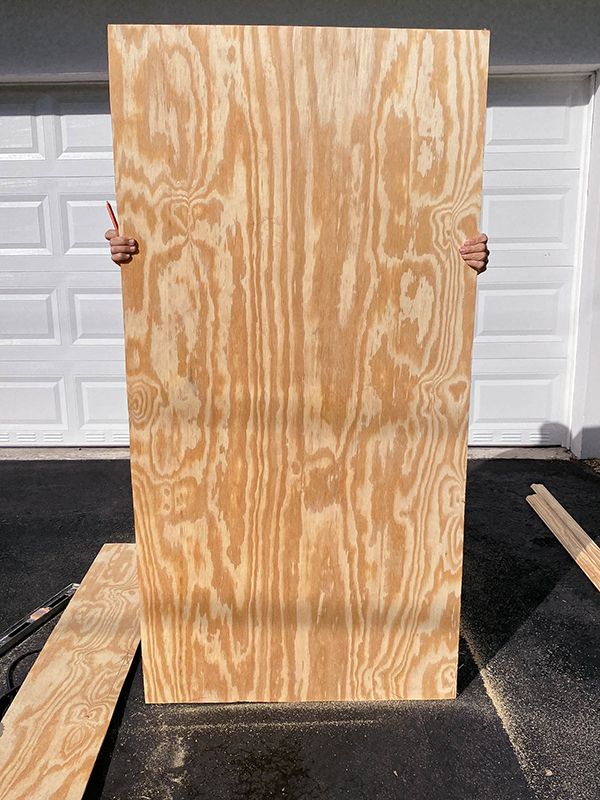 Step 2
Cut Wood Stabilizing Strips
Cut the 2″ x 2″ white wood to use on the back side of the plywood that will help to give the plywood stability.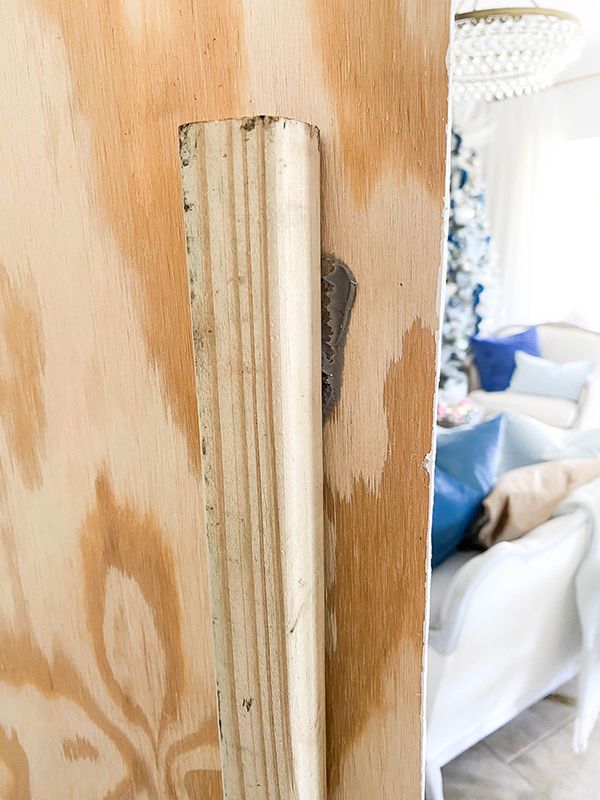 Step 3
Adhere The Stabilizers
Use caulking to adhere the wood stabilizing strips to the back. No nails necessary!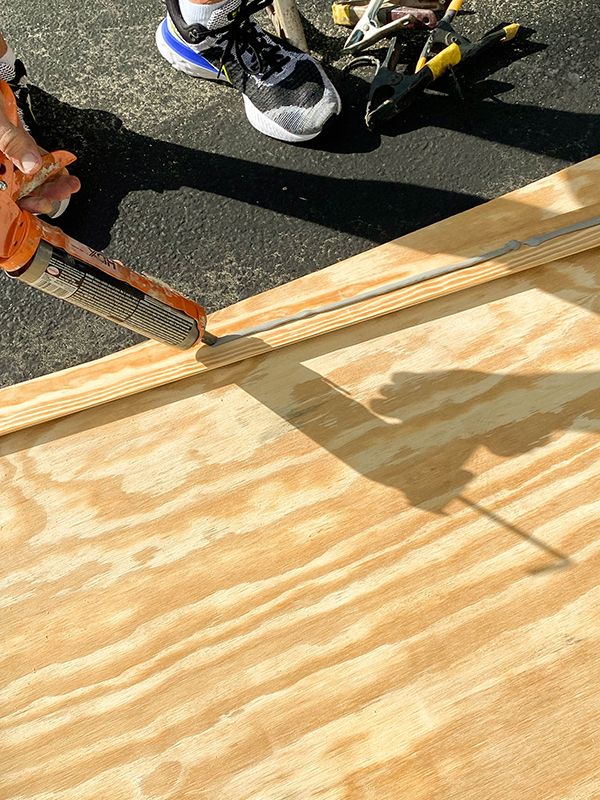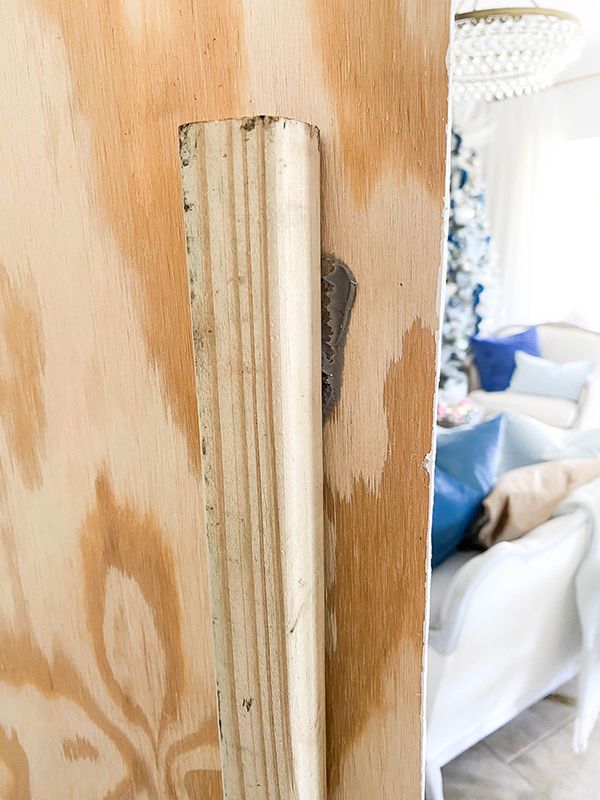 Step 4
Cut And Affix The Wood Molding
Cut the wood molding to size to frame the plywood. Then attach the wood molding to the front of the plywood with caulk and clamp until dry.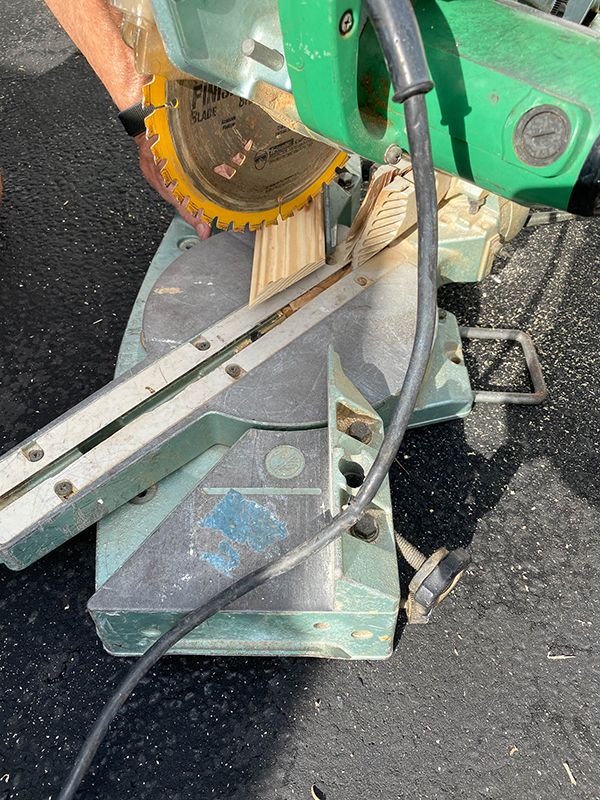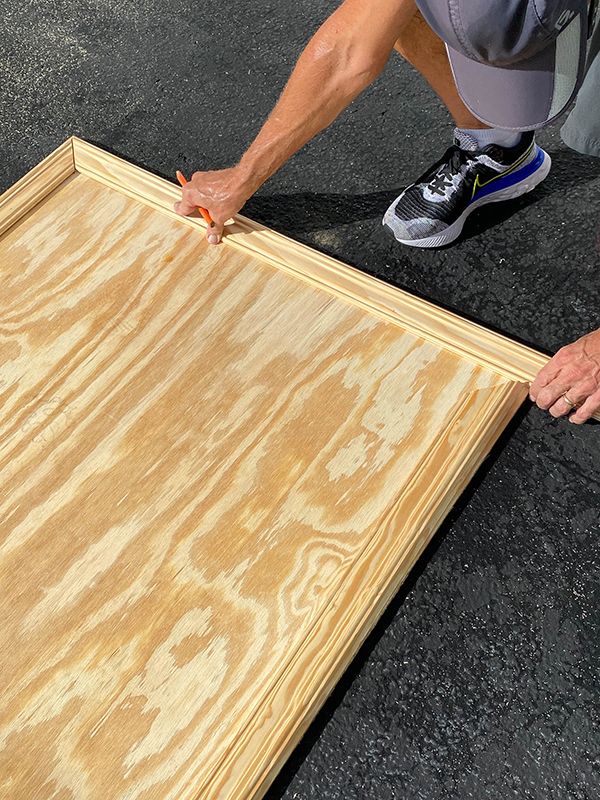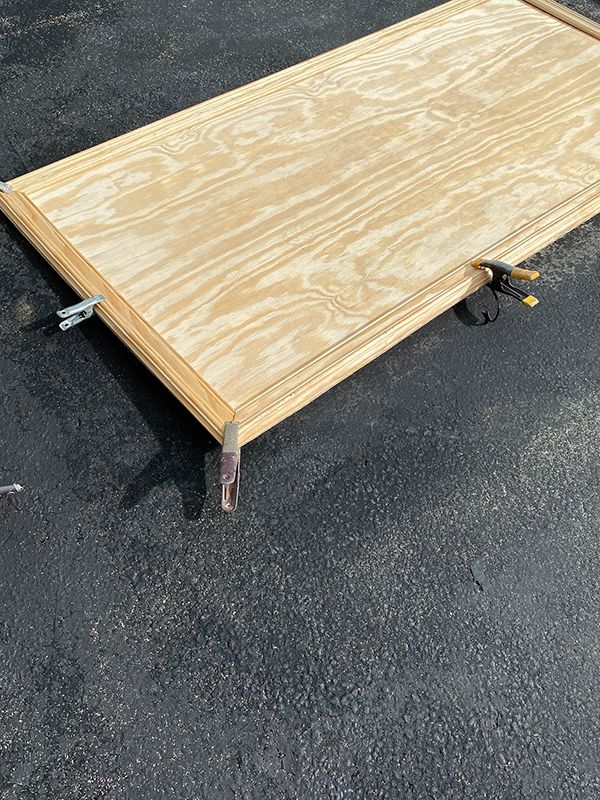 Once the caulking is dry you are ready to paint! Give the front of the wood a coat of primer and then finish with two coats of a high quality semigloss white trim paint.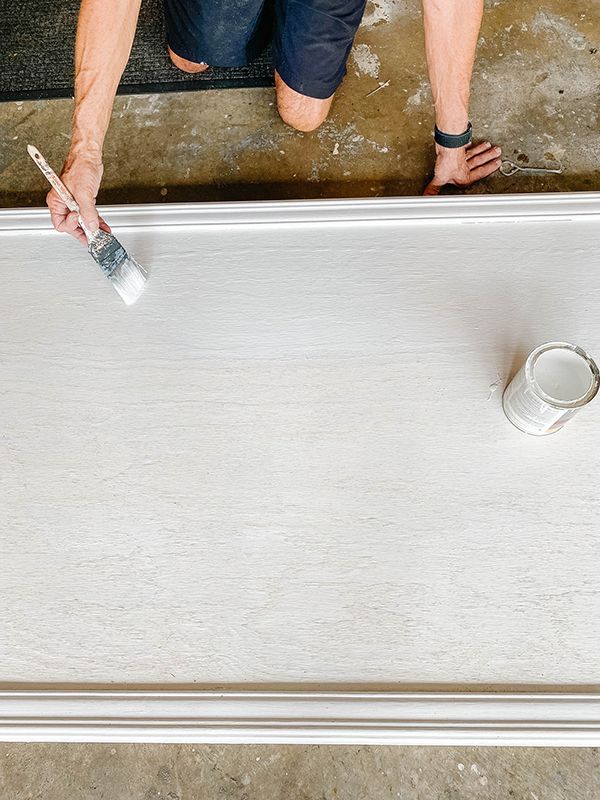 Step 6 (Optional)
Add Decorative Molding
Add decorative molding over the existing molding on the front of the frame. We used plastic self adhesive molding for a special touch of glam!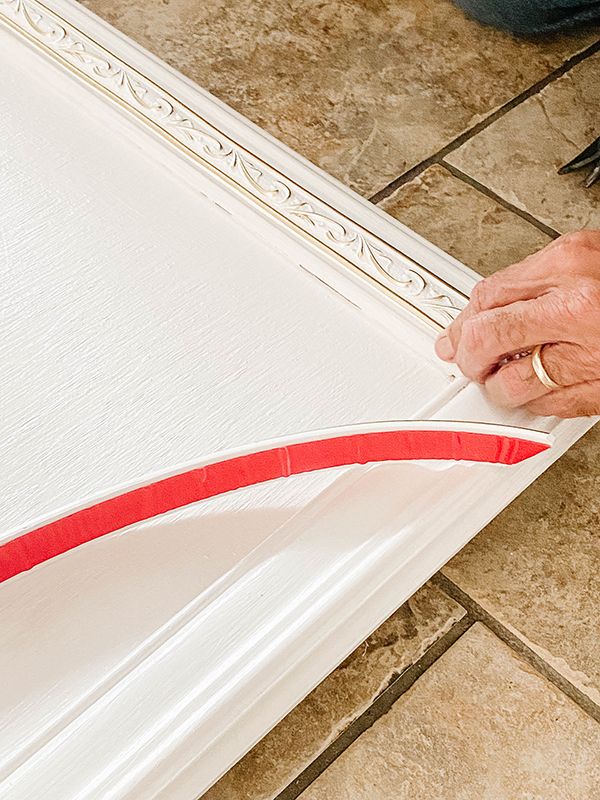 Step 7
The Finishing Touch!
Now you're ready for the finishing touch. Decide where you'd like to add the hooks for hanging your ornaments! We used the National Hardware 3/4″ Classic Sold Brass Cup Hooks laying them out in the shape of a Christmas tree using a painters' tape outline as a guide. Pre-drilling the holes makes it easy to screw the cup hooks into place. Add your ornaments using cording or string and step back to enjoy!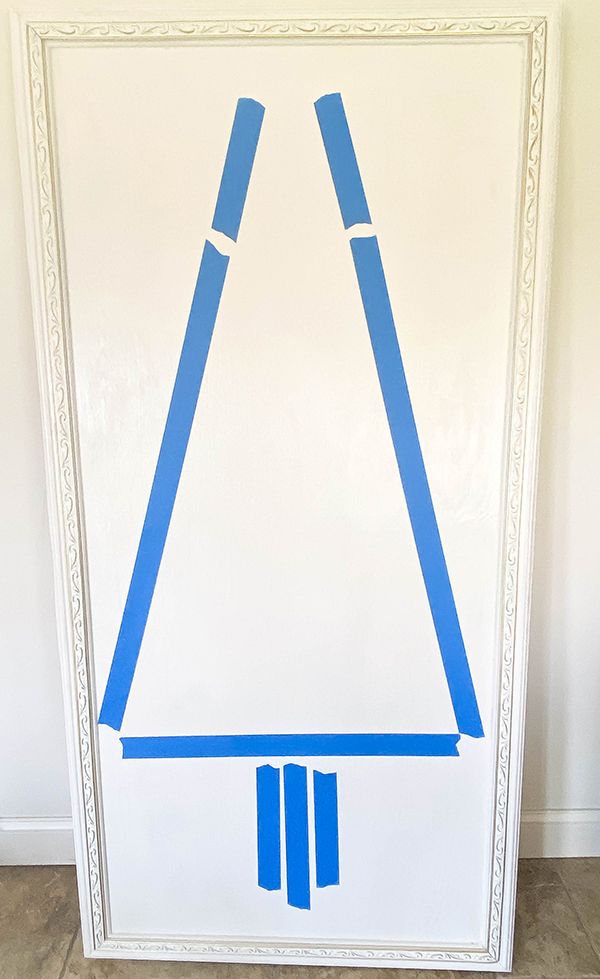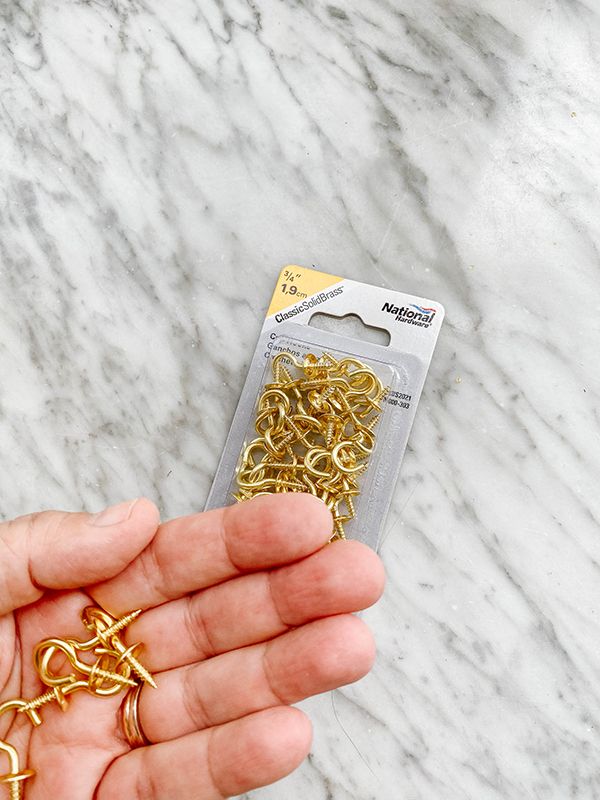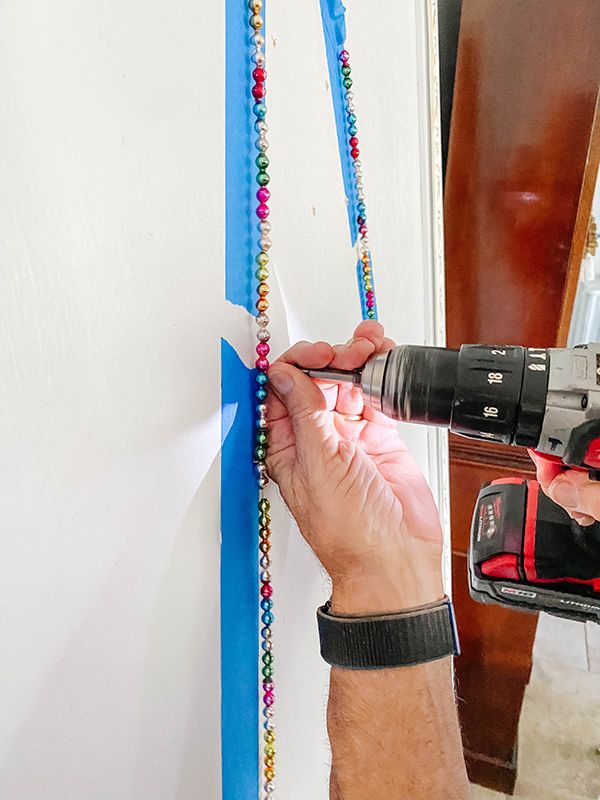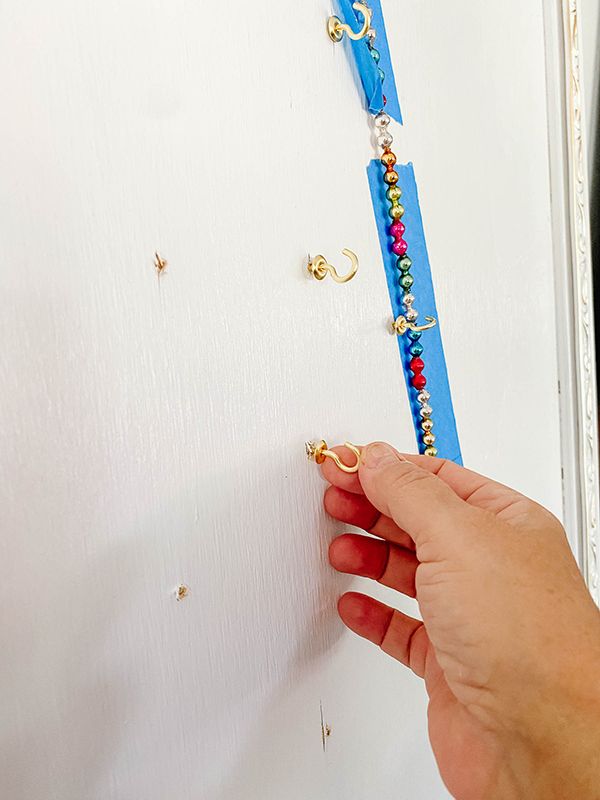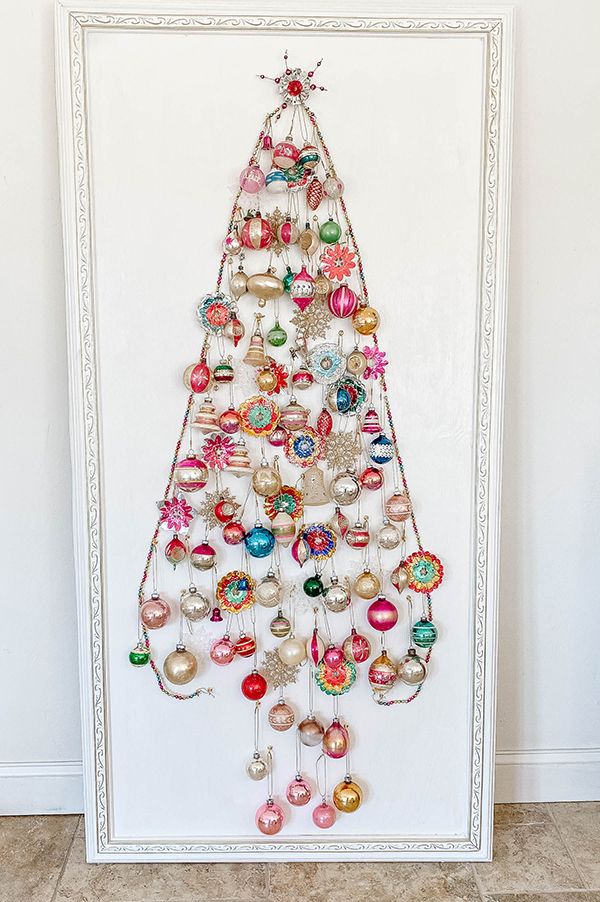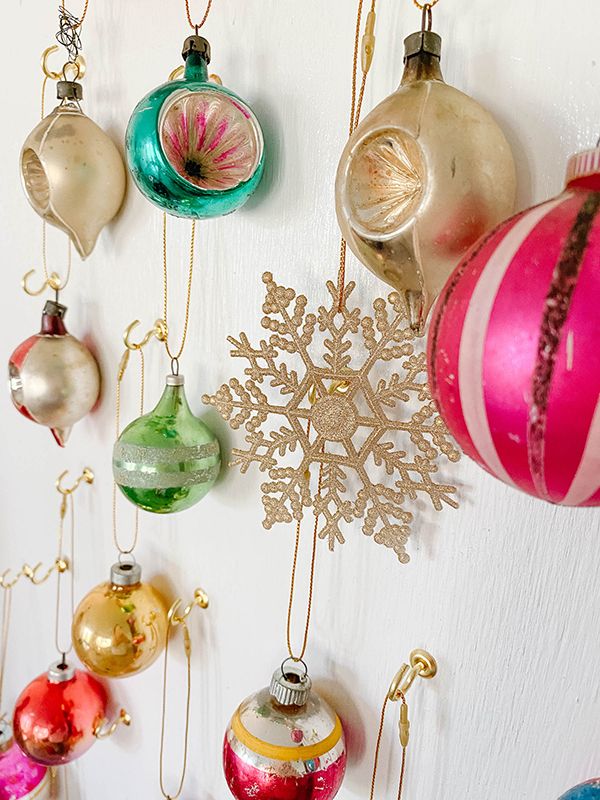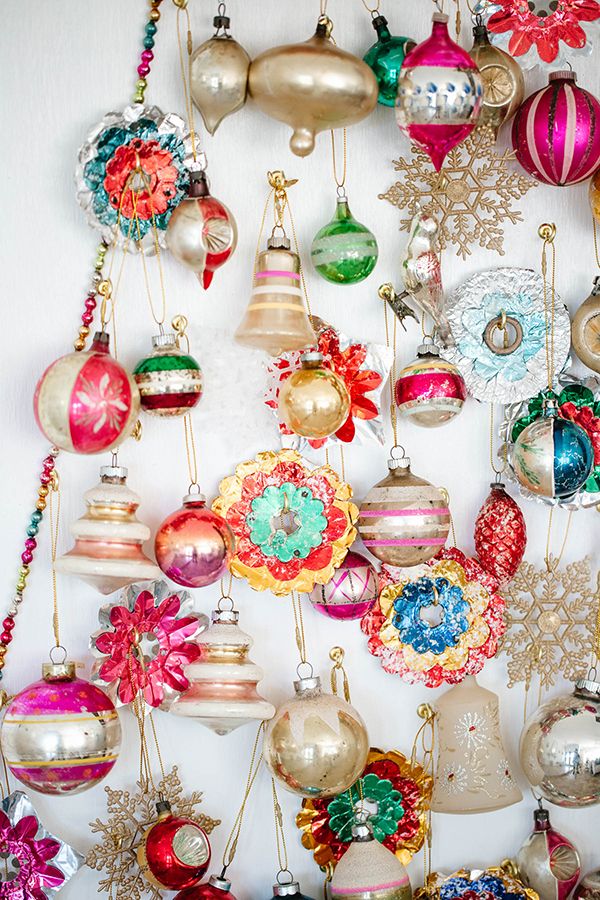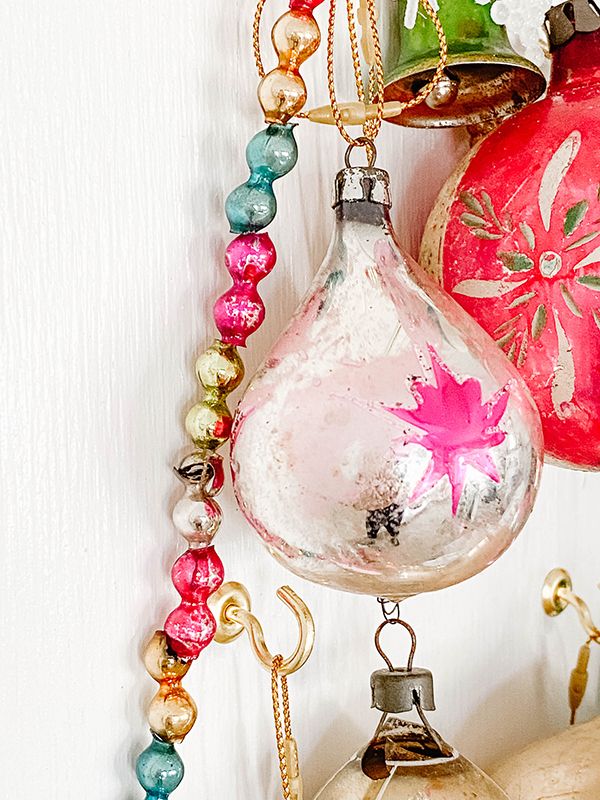 Hardware
Related Product Categories: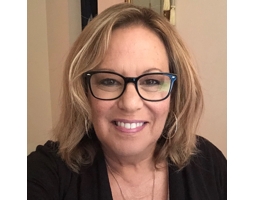 Janet Coon
Janet Coon is the face behind the popular design and DIY blog Shabbyfufu, now in it's 15th year of production!
Our Featured
Inspiration, Tips & Tricks