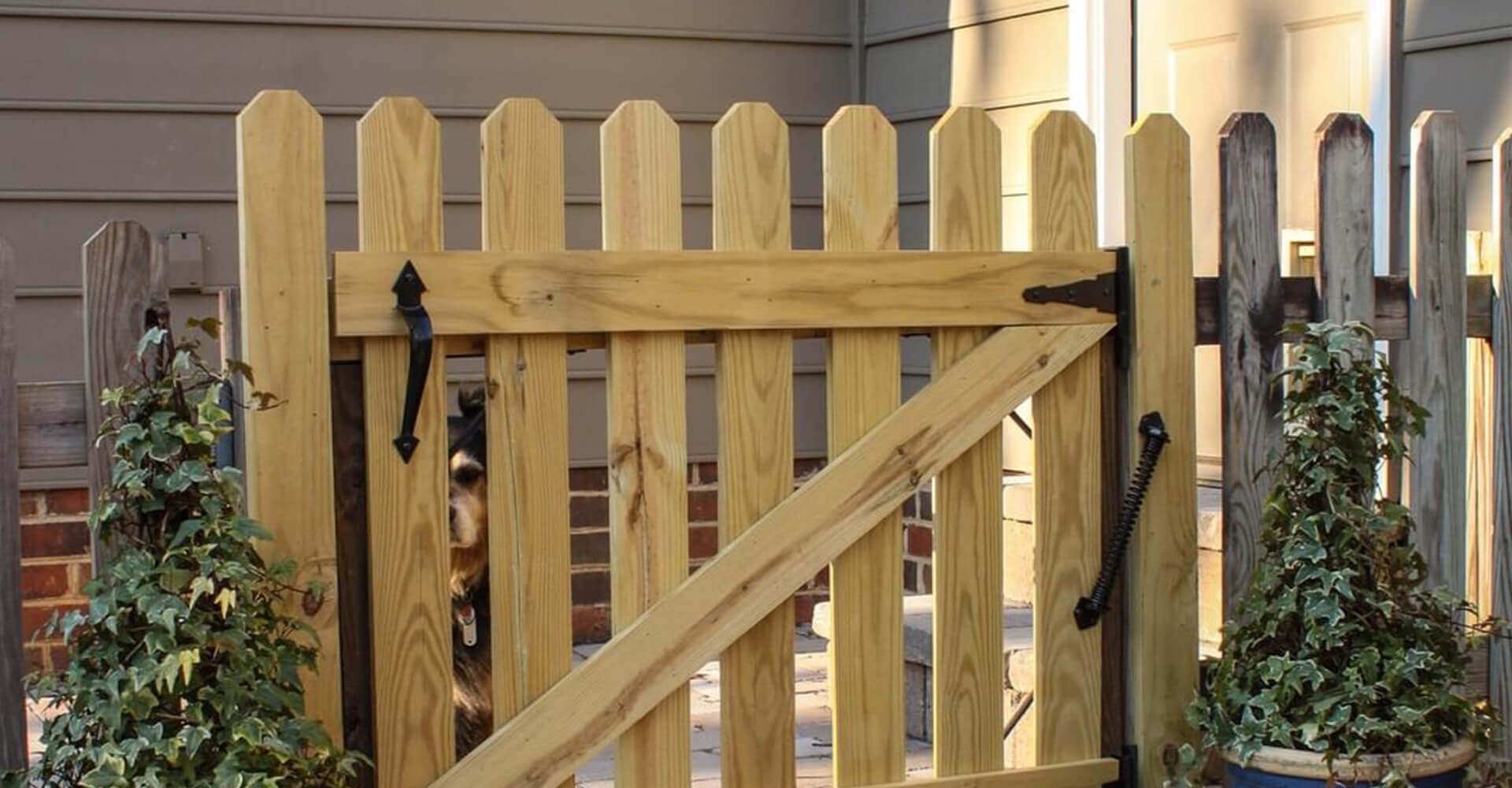 Easy DIY Gate Transformation
Get Started
Difficulty:

Beginner

Team:

1

Time:

2 to 4 Hours
Tools
Hammer

Pencil

Ruler

Safety Goggles

Screw Drivers

Screws

Tape Measure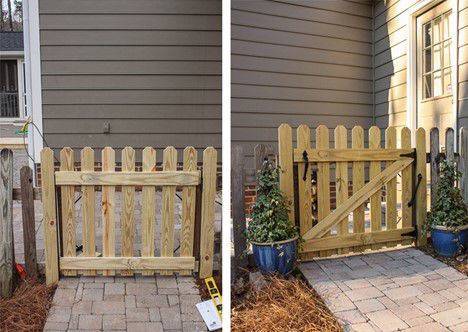 Step 1
Select Your Location
Determine where you want the latch, decorative hinges and pull to go, and note using a pencil.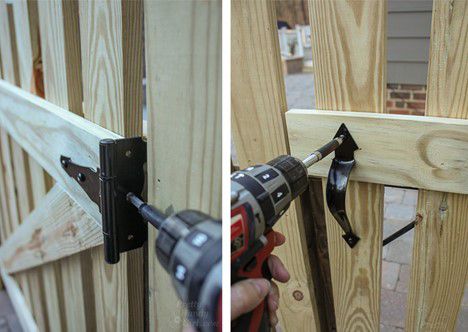 Step 2
Decorative Hardware
Drill the decorative hardware (hinges, pull) into place.

Step 3
Install Latch and Catch
Install the latch to the post. Then, determine where you want the catch to be positioned while holding the catch, ensuring the hardware is straight. Test it with the latch to make sure the gate will properly close before affixing to the gate.
If satisfied with the catch placement, using the provided screws, affix the catch to the gate.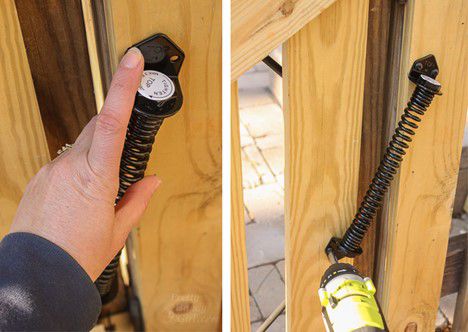 Step 4
Install the Spring
Determine where you want the spring to go. Brittany recommends installing the spring diagonally with the top being on the outer post and the bottom being on one of the slats of the gate so the gate will close automatically.
Drill the spring, attaching it to the pre-determined spots and then take the pliers to tighten the spring. The Self-Closing Spring from National Hardware comes with a black metal bar you can then place behind the tightened spring so it won't be easily unwound.
This quick, easy DIY project makes a big difference. The hardware is made from steel and features National Hardware's
WeatherGuardTM protection
. Its traditional black finish stands out against the wooden gate for a stylish flair. Best of all, the transformed gate will spring shut automatically so you'll never have to second guess if you closed the gate, and you'll never have to worry about the dog getting out.
National Hardware
Since 1901 National Hardware's focus has been on providing the best hardware and service to our valued customers.
Our Featured
Inspiration, Tips & Tricks