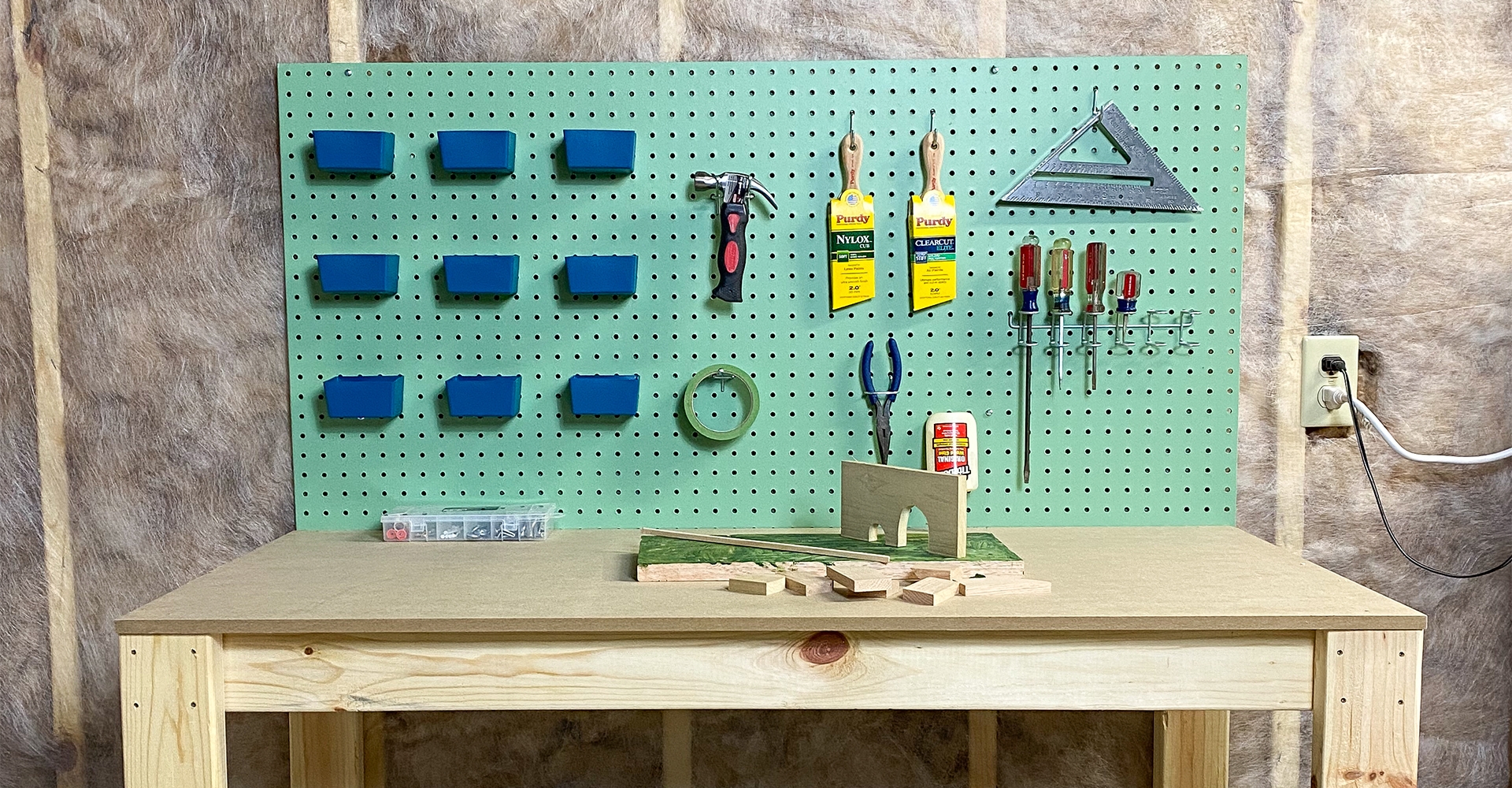 Inexpensive Kid Workbench Build
Kids naturally love being creative! They love making imaginative creations out of wood, paper, glue, and more. What better way to encourage their creativity than to build a kid-size workbench of their own? They'll love having their own little space to create in.
Get Started
Difficulty:

Beginner

Team:

1

Time:

Over 6 Hours
Tools
Drill Bit

Drill

Level

Ruler

Safety Goggles

Screw Drivers

Screws

Tape Measure
Other Supplies
- National Hardware Peg Hooks Assortment
- National Hardware Parts Trays
- National Hardware Pegboard Spacers
- 2"x4" Pine Boards (Length needed depends on the exact dimensions of your workbench. This will depend on the height of your child.)
- Drill & Drill Bits
- Tape Measure
- 2 ½" Wood Screws
- Miter Saw
- Paint (color of your choice)
- Mini Paint Roller
- Paint Pail
- 2'x4' Sheet of MDF
- 2'x4' Sheet of Pegboard
First, cut your 2"x4" boards for the workbench base using a miter saw. You will need to determine your lengths based on how tall your child is. I recommend building it so that the top of the workbench is at or a bit below your child's elbows. The entire workbench should be 4' wide and 2' deep. This will ensure that your 2'x4' MDF top and pegboard fit just right.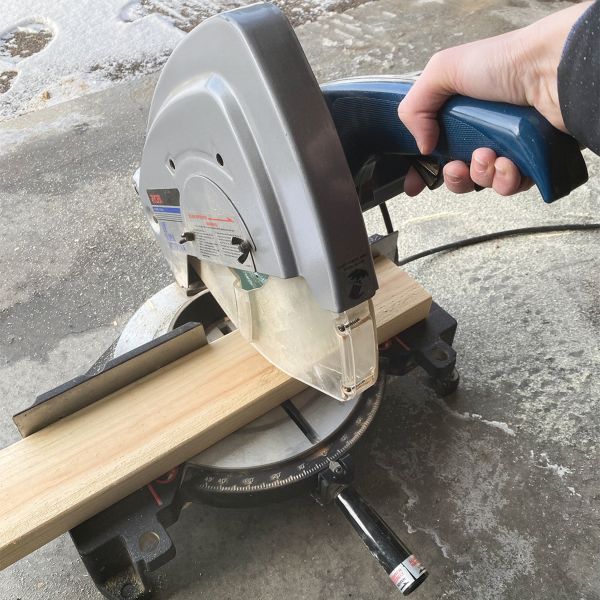 Assemble your workbench base using a drill and wood screws.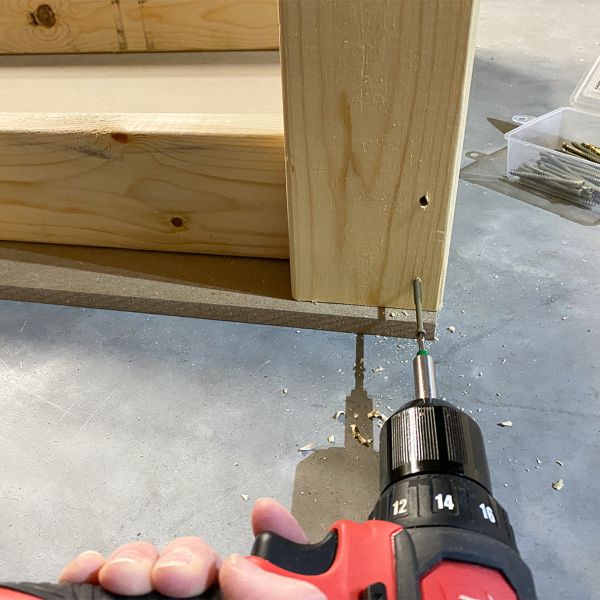 Attach the MDF top using screws on each of the four corners. You could also use plywood for the top but MDF is a lot smoother and kids can't get slivers from it. Therefore, MDF is a great choice for the top!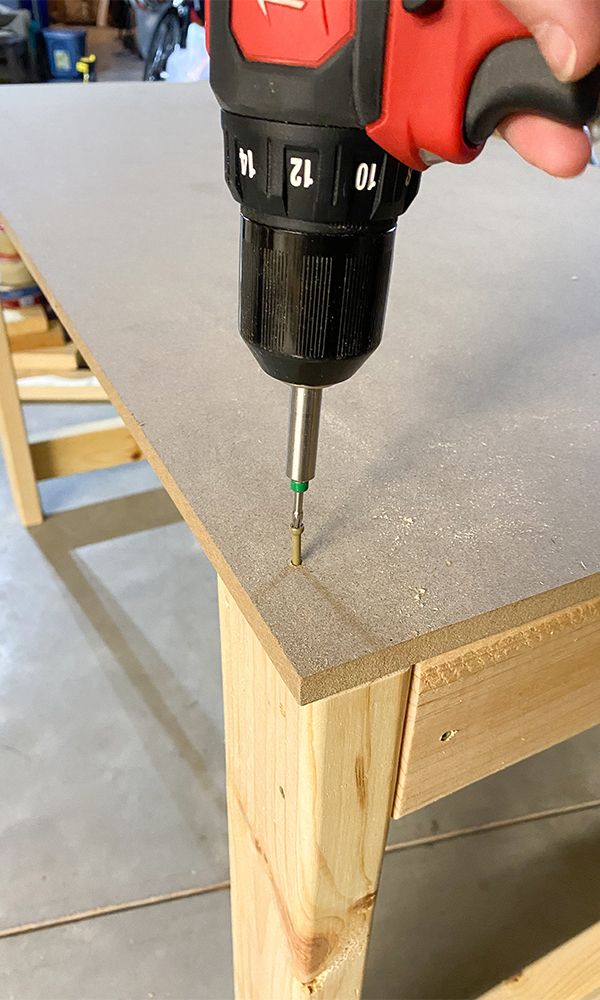 Paint the pegboard using a roller or spray paint. You can choose whatever color your child likes best or whatever color paint you already have on hand. You can use rolled-on wall paint or spray paint for this step.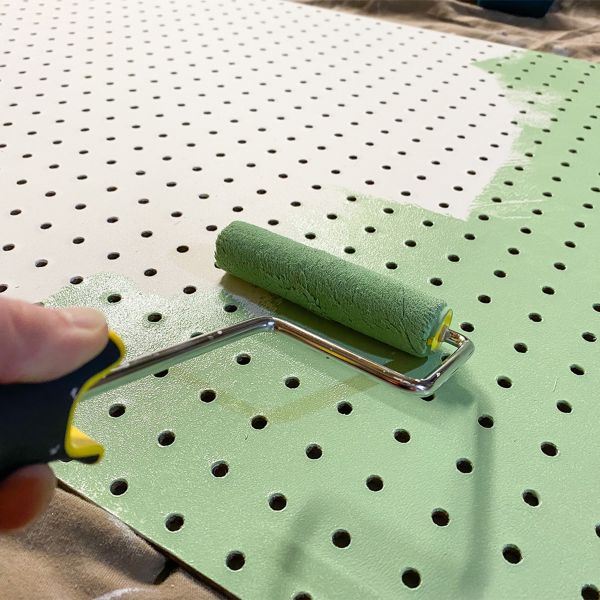 Install the pegboard into the wall using National Hardware Pegboard Spacers. Pegboard spacers create a gap between the wall and the pegboard. This gap allows the pegboard hooks to hang properly. Therefore, don't forget to use pegboard spacers so that everything functions properly when you're done!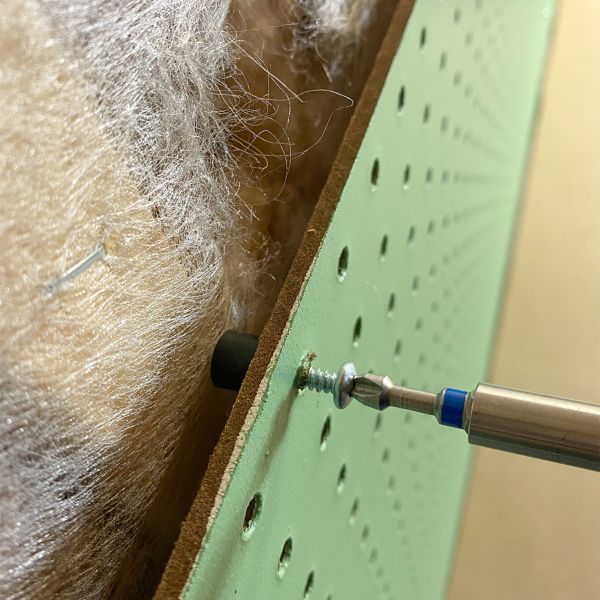 Step 6
Attach Hooks and Trays
Attach National Hardware Hooks and Trays. This is the fun part. Add hooks and trays depending on what tools you have to hang and store. Move the hooks and trays around until you are happy with the look of your pegboard.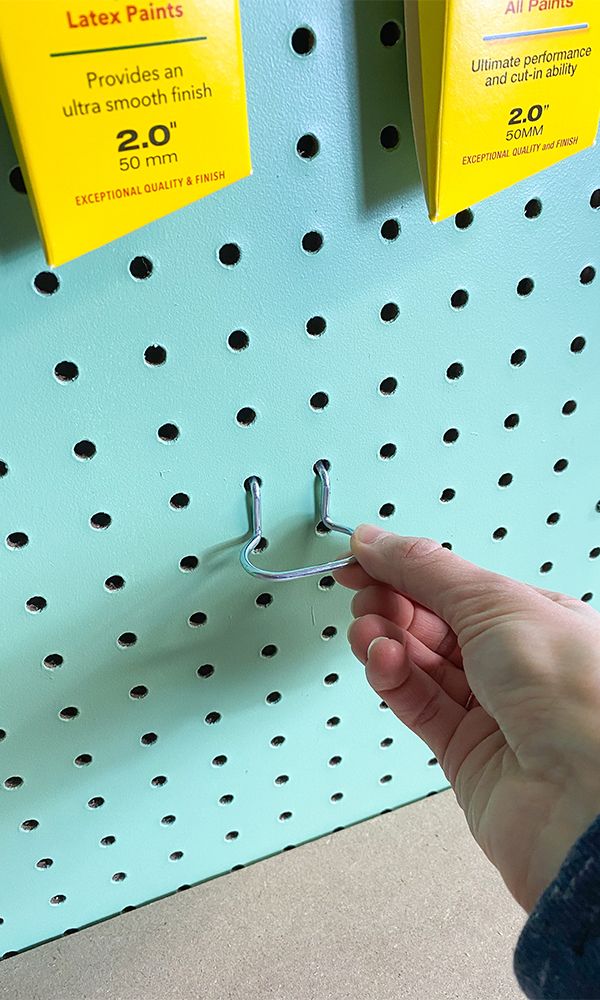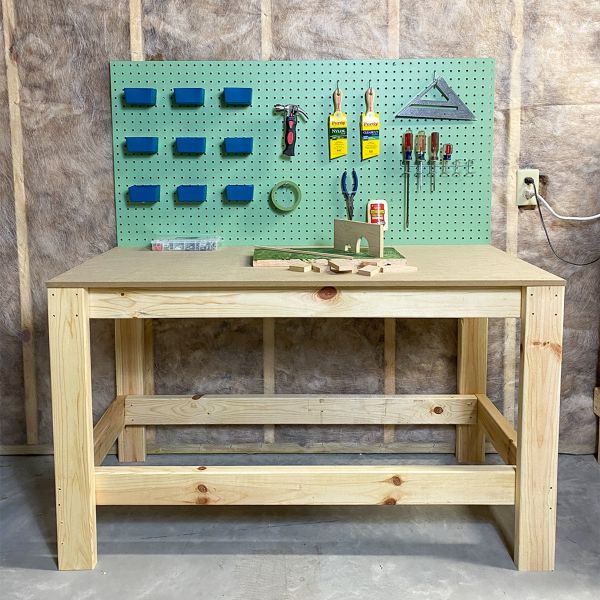 Now you'll have a beautiful workbench for your kids to enjoy.
Hardware
Related Product Categories: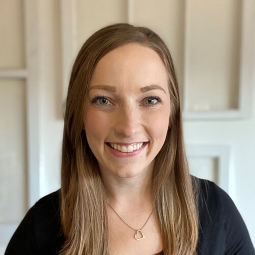 Mary Lindloff
Mary's motto is "Build, Paint, Thrift, Repeat!" She is the creator behind The Handcrafted Haven, a website filled with creative home DIY tutorials. She loves sharing ways that you can turn old and worn items into beautiful pieces in your home. She also enjoys sharing simple woodworking tutorials. If she's not chasing around her two little kids, she is probably sanding, painting or perusing thrift stores!
Our Featured
Inspiration, Tips & Tricks