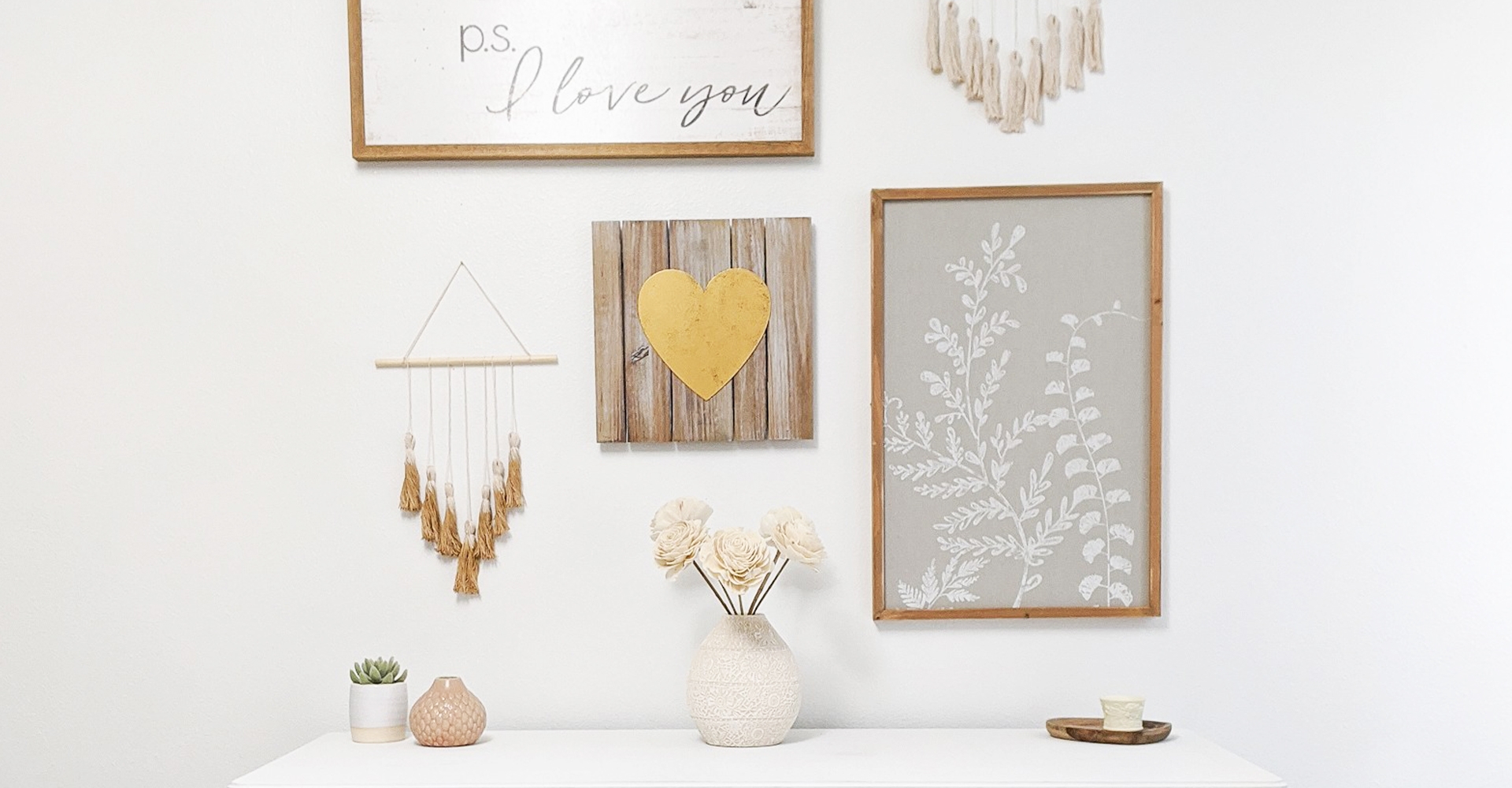 3 Simple Tips to Create the Perfect Gallery Wall
How do I lay out a gallery wall? How do I make sure that everything is hung up perfectly straight? How do I choose the right wall décor for my space? Many people ask themselves these questions when they are considering hanging up a gallery wall. Gallery walls can be intimidating. They are a very simple concept but they can be tricky when it gets down to the details.
Get Started
Tip #1
Try a variety of layouts using paper templates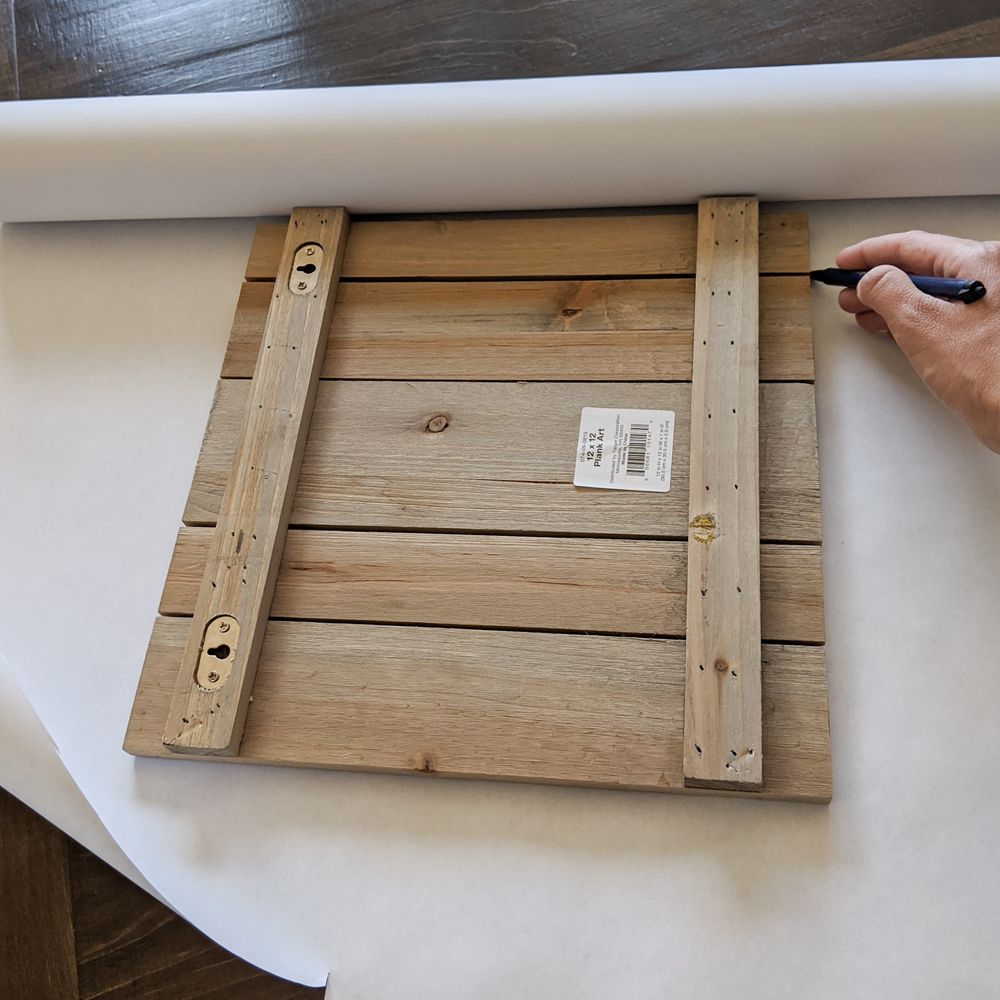 The layout of the gallery wall can be one of the trickiest parts of the gallery wall. To make it easier, use a large roll of paper and trace each wall hanging onto it. Then cut them out.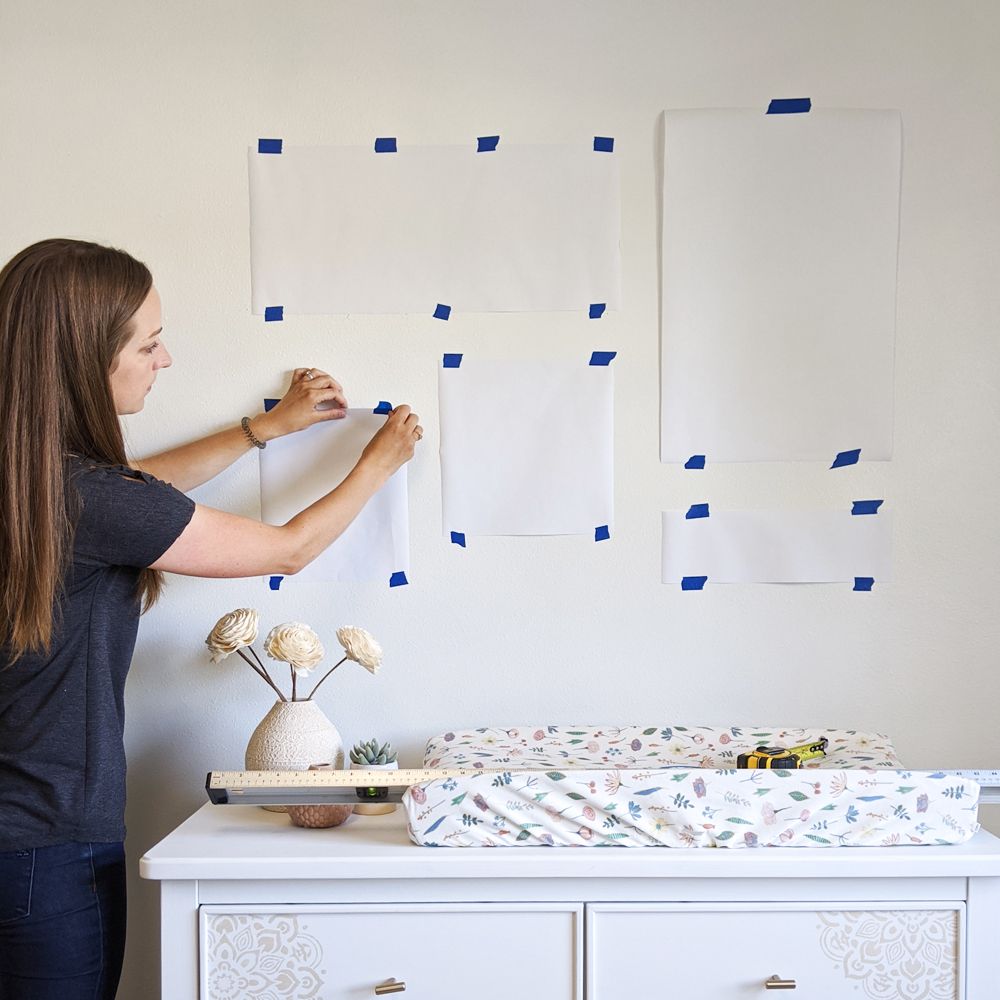 Next, use painter's tape to tape them up on the wall. You can easily move them around, step back and take multiple looks at it or even give it a few days to make sure that you love the layout. Painter's tape won't take the paint off the wall like other tape might.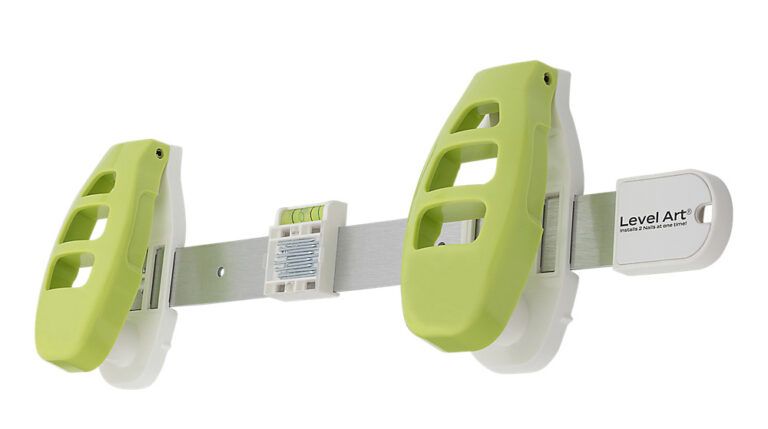 This Level Art Tool is amazing for hanging up items that are less than 5 lbs (or require two nails and are less than 10 lbs). It's basically a hammer, level, measuring tape and nails all is one. Seriously. It's amazing. You do not have to find 7 items to hang up your wall decor. You can just use this.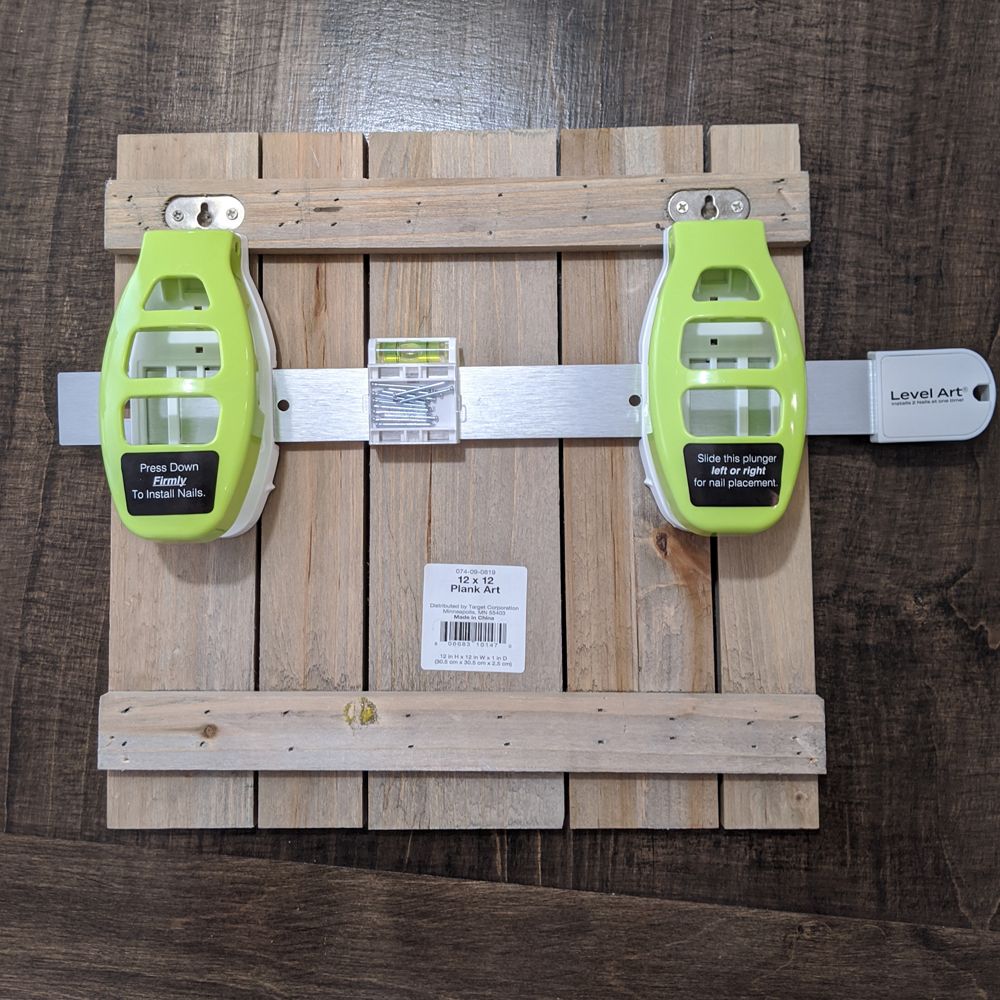 First, adjust the length to fit the size of the wall hanging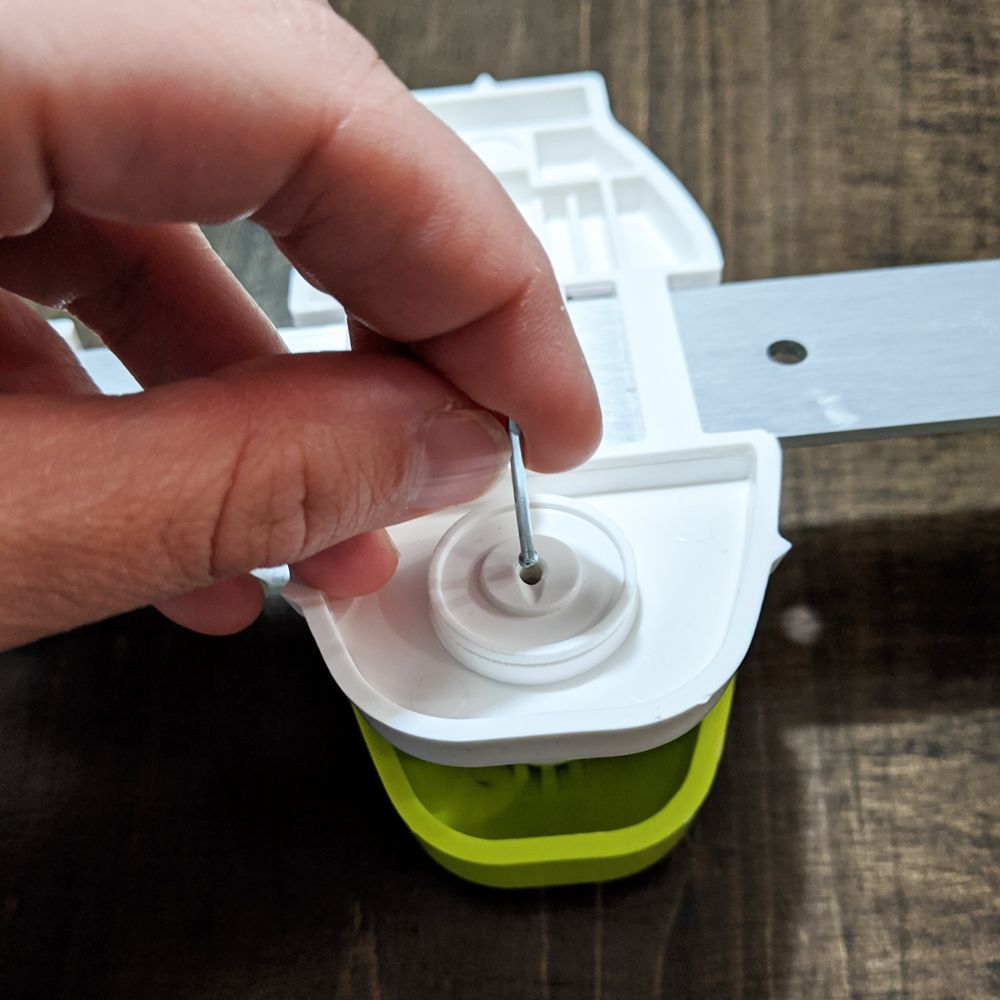 Then, put nails, head first, into the holes in the back of the tool.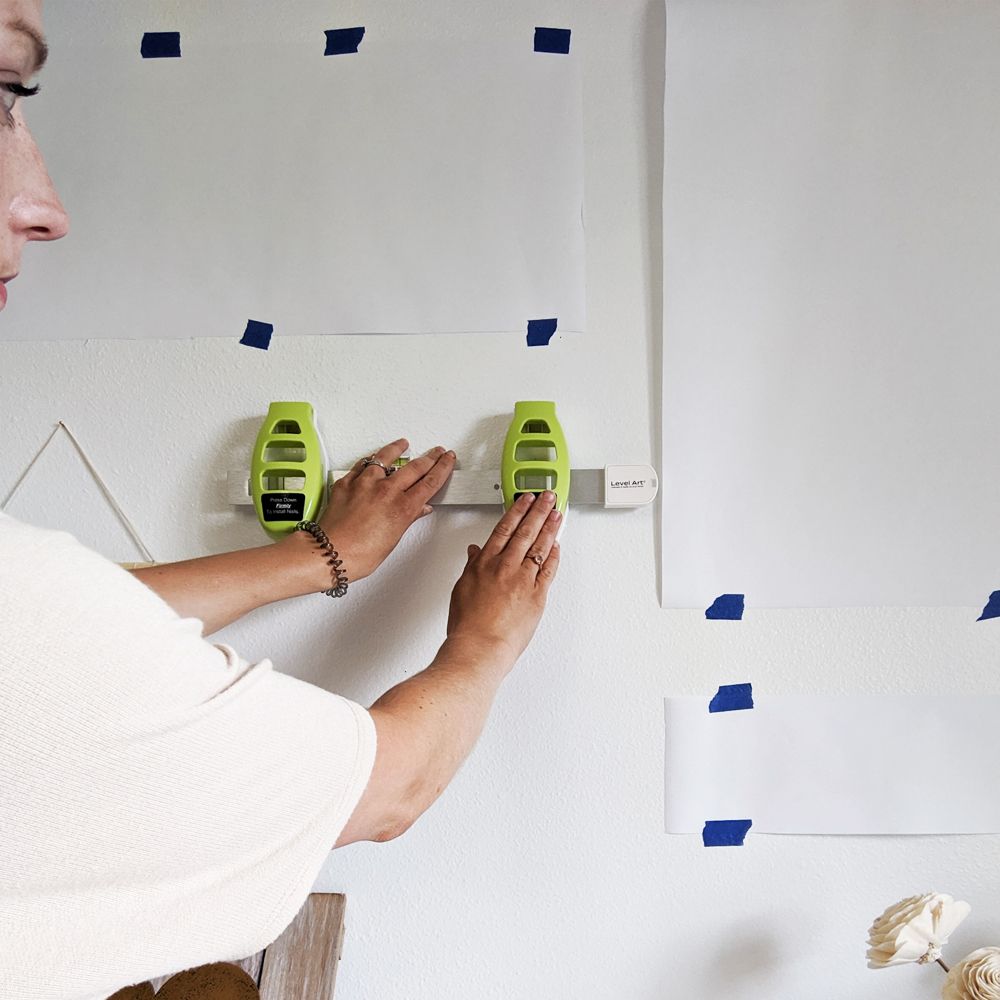 Finally, place it on the wall, ensuring that it is level and push down on the two green areas.


Pushing down on those green levers pushes the nails into the walls. It is that simple! This tool will quickly become your best friend when hanging items on the walls of your home.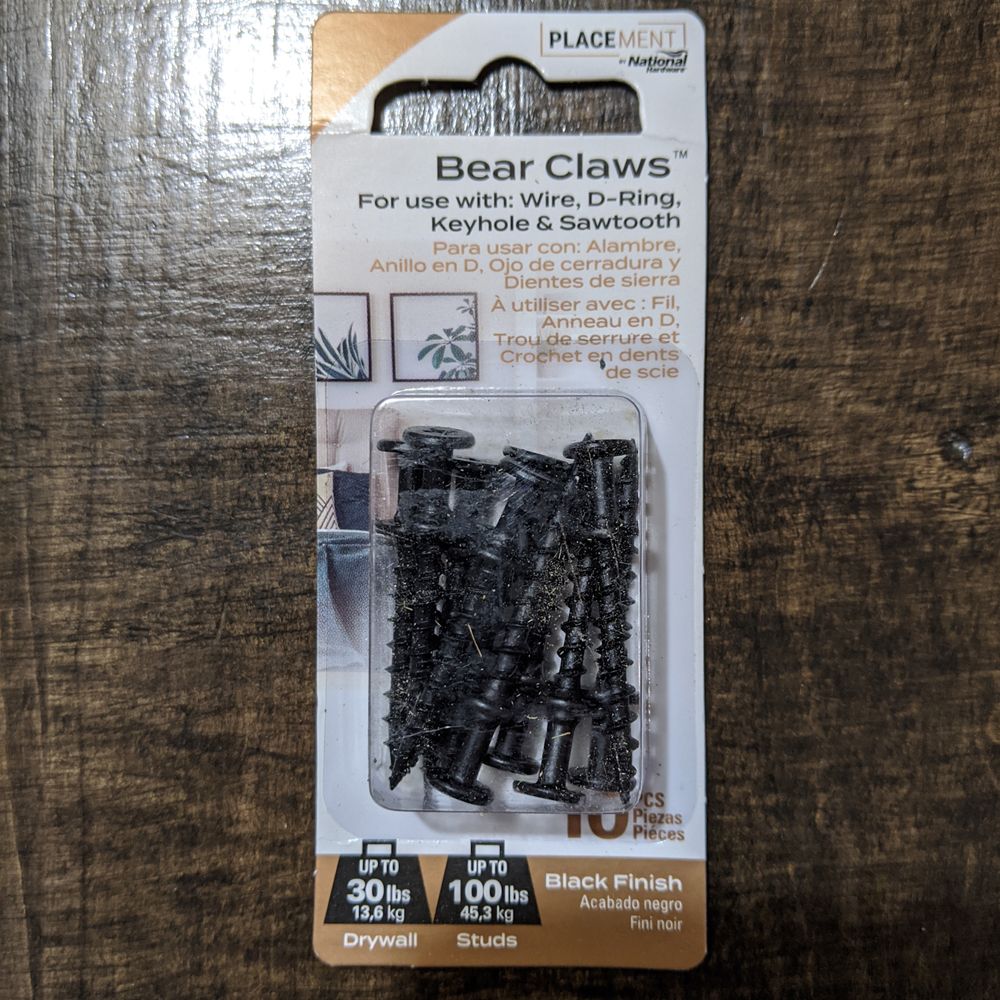 These bear claws hold up to 100 lbs if placed in studs and up to 30 lbs if placed in drywall. Plus, they are really easy to use. You only need a screwdriver or drill to install them. They do not require pre-drilling or anchors. Simply screw them directly into the drywall to install them.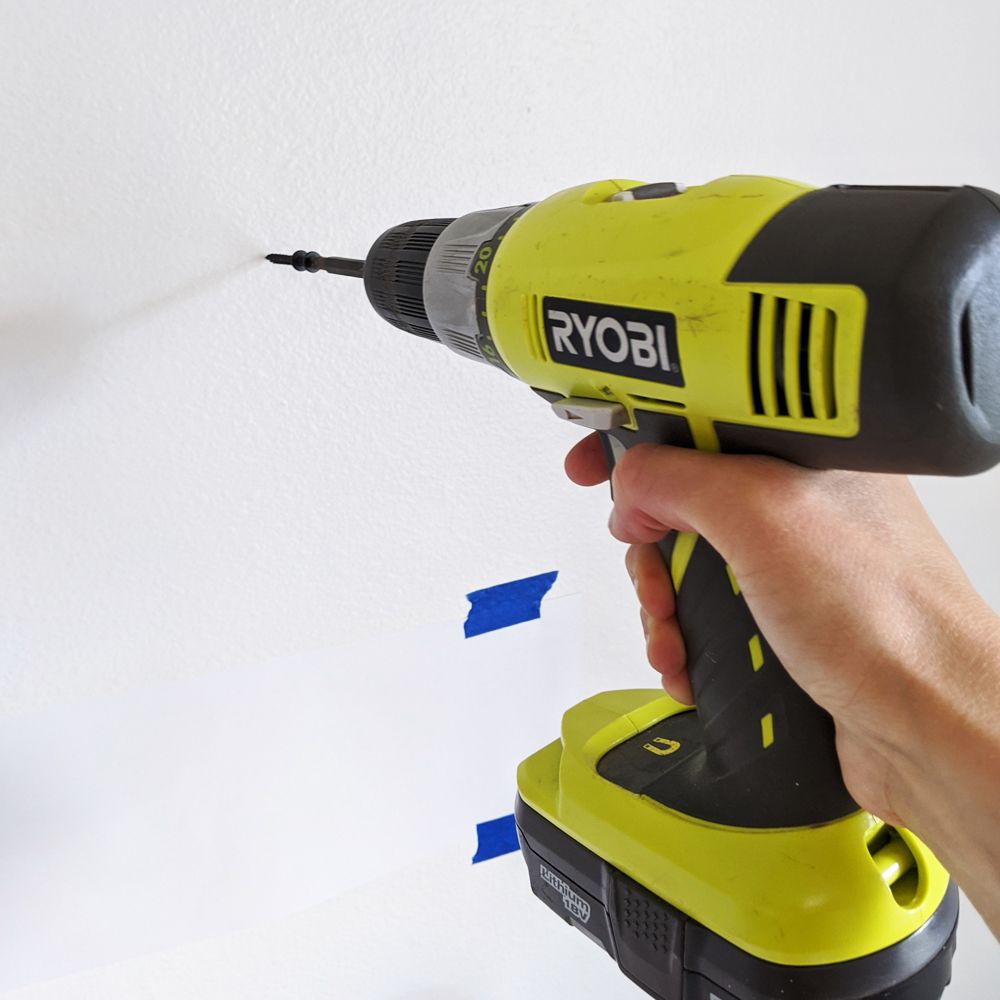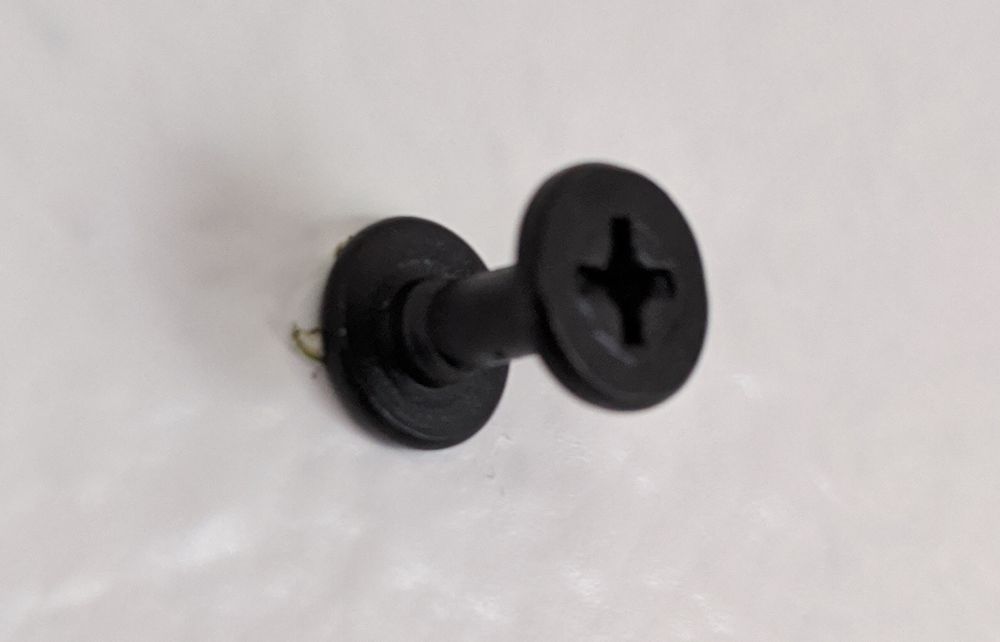 They have a little stop on them so the screws stick out of the wall just the perfect amount for hanging items on them. This makes hanging items really easy. Also, you can rest assured that your items will stay up given the heavy weight limit of these screws.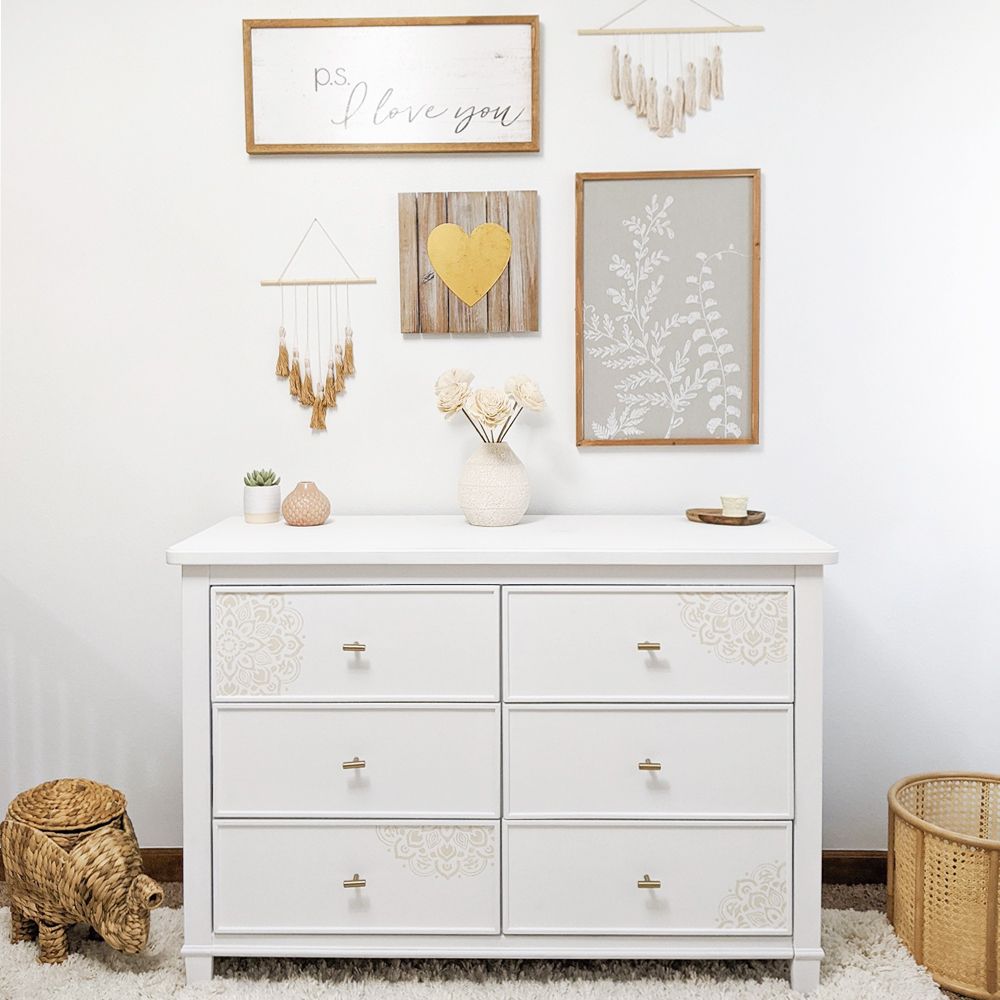 Enjoy your beautiful gallery wall!
Gallery walls are perfect for so many areas of your home. Consider creating a gallery wall above a dresser, in a hallway, on a large wall with vaulted ceilings or in an entryway. Consider adding items to your gallery wall that have sentimental value to you. Gallery walls can be beautiful and meaningful additions to your home!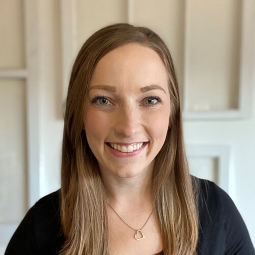 Mary Lindloff
Mary's motto is "Build, Paint, Thrift, Repeat!" She is the creator behind The Handcrafted Haven, a website filled with creative home DIY tutorials. She loves sharing ways that you can turn old and worn items into beautiful pieces in your home. She also enjoys sharing simple woodworking tutorials. If she's not chasing around her two little kids, she is probably sanding, painting or perusing thrift stores!
Our Featured
Inspiration, Tips & Tricks